There and back to see how far it is: A tour around the South Island and the bottom of the North Island of New Zealand - driving round-trip from the far north down to Bluff in May 2022
North Island route map (or view in Google Maps)
South Island route map (or view in Google Maps)
We recently took a three-week road trip to almost the bottom of New Zealand (Sorry, Stewart Island – maybe next time) and back up here to the top (we've been to the very top so often that we feel it counts). We found that it is almost exactly 5,300km – including the odd diversion to look at good things on the way. Here is an account of some of the things we did and saw, with photos. It wasn't possible to stop and photograph everything, so apologies if we missed anything you were hoping to see. Apologies, too, for the excessive quantities of snow and seals; fully grown oldies like us really shouldn't get quite so over-excited about such things.
Mangonui to Wellington via Cambridge and Palmerston North
Heading south, we went straight through Northland and Auckland until we reached Cambridge for an overnight stop. We have been there before and like the town, which reminds us of England and especially Newmarket, with its horse racing traditions and stud and training facilities and farms in the surrounding countryside. Dinner was excellent Asian Fusion at Koi restaurant, a branch of our favourite in New Plymouth.
Our next destination was Palmerston North, which we found to be much larger and more prosperous than we expected. It is not on the tourist route, which is why we went there: this trip was to visit places we hadn't seen before, using roads we hadn't travelled, as much as possible. On the Desert Road, we had very good views of Mount Ruapehu, which had been rumbling ominously for a few weeks and we were mildly concerned that if it erupted we might have to make some abrupt changes to our plans, as we would be staying in its shadows later in the trip. There was certainly a large amount of steam belching from its crater but was otherwise quiet; it made a spectacular sight, all the same.
We stayed in a beautiful B&B in Ashhurst, just outside the city, and were delighted with the elegant accommodation and delicious breakfast. We had dinner, on our hosts' recommendation at Little Savannah, where the emphasis is on meat, which was cooked to perfection.
Our route to Wellington took us through a number of typical small Kiwi towns including Levin, which had the cheapest petrol in the country, at the New World Supermarket. Given that during the trip we used 432 litres of the 'liquid gold', at a total cost of NZ$1,315, such things made an impression!
Wellington to Kaikoura via the Interislander Cook Strait Ferry
We spent the night in Wellington and had dinner at a splendidly old fashioned Italian restaurant, Floriditas, which we can highly recommend for the food, the efficient and friendly staff and the ambiance. Next morning we had an early start as we were booked on the 9.30am Interislander ferry across the Cook Strait to the South Island.
Having had fairly poor, wet weather almost until we reached Wellington, we were relieved when sailing day dawned bright and sunny. Embarkation was easy and the three and a half hour crossing was smooth. We disembarked in Picton at the top of the South Island and headed straight towards Kaikoura, expecting to find lunch along the way. There was none to be had and even a recommended place, The Store at Kekerengu, was unexpectedly closed. Never mind, the breakfast we had on the ferry kept us going, as did the excitement of seeing seals on the rocks at Ohau Point.
We knew there was a colony there but of course, with nature, you can never take anything for granted and were prepared for disappointment. There were dozens of seals, mainly mothers with young, either nursing or basking on the rocks, or else frolicking in the surf and rock pools. We were also delighted to see the snow-capped mountains of the Kaikoura Seaward Range as we hadn't expected to see so much snow in late autumn, thinking it would be well into June before it fell.
Kaikoura itself suffered in the catastrophic earthquakes but it has managed to regenerate and prosper, thanks to the efforts of local people and businesses; in fact it was greatly improved since our last visit, some years before the disaster hit. Of particular interest was the coastline which has extended further out to sea, where the seabed rose during the seismic activity, and created a new shoreline. The photographs show the grass that used to be at the water's edge giving way to the grey rock of the newly exposed land.
Our hotel in Kaikoura was The White Morph. A white morph is also known as the southern giant petrel, though there are other names for it in other countries or regions. They visit Kaikoura in the winter and can be mistaken for an albatross in flight. I am not sure which we saw, but there were certainly some very graceful birds soaring and wheeling while we were enjoying the bracing sea air.
Kaikoura to Oamaru via Timaru and Waimate
Heading south along the coastal road, we could see evidence of the upheaval caused by the earthquakes to both road and railway. We drove through Cheviot, skirted round Christchurch and headed on to Timaru for the night. This was perhaps the only truly disappointing part of the holiday. With apologies to the good people of Timaru, we found it had no redeeming features whatsoever. The shops all seemed either run down or else they had closed by 4pm and at 9.30 the following morning they were no livelier – and the streets were deserted. It was very sad to see.
Having escaped Timaru, our route took us to Waimate, where, painted on the grain silos in the middle of the town, there is an enormous memorial to distinguished war veteran and local man Eric Batchelor DCM, and Margaret Cruickshank, the first woman in New Zealand to be registered as a doctor, who practiced in the town.
From Waimate we drove to the Waitaki and Aviemore dams, via Kurow, the hometown of Richie McCaw, of All Black renown. Much as we admire him, we didn't stop to pay homage to the 7m statue of the great player and captain, but you could if you wanted to.
Having admired the spectacular scenery created by the two dams, both the lakes and the river valley, and marveled at the engineering that goes into such projects, we returned down the Waitiki River valley, in which there are some interesting places to visit. The first of these was Takiroa Maori Rock Art reserve.
As you will see from the photos, the centuries-old artwork is not as well preserved or distinct as in some other places, but good interpretation boards helped to decipher them. Considering that they have been exposed to sunshine and are painted onto erosion-prone limestone, it is a marvel that they survive at all, as they have only comparatively recently been protected.
From here we found our way to the Elephant Rocks. These massive black boulders, some of which do resemble elephants, are large rock formations created after fossil-rich limestone deposited millions of years ago eroded, leaving behind this incredible boulder-field. The green, rolling farmland and mountain backdrop make this an attractive site to visit.
After leaving the elephants, we soon arrived in Oamaru, which was a delightful surprise and everything Timaru wasn't!
Oamaru to Dunedin via the Moeraki Boulders
We knew that the town was renowned for its great Victorian architecture, but had not expected it to be on such a grand scale, nor as well preserved. The huge, columned edifices would have stood their ground in Trafalgar Square without anyone batting an eyelid. The streets are wide and everything is clean and looks prosperous.
Oamaru is also the home of Steampunk in New Zealand, and this is celebrated with an exuberant Steampunk & Victorian Festival, though sadly not in May. It would be such fun to return one year and join in. We had dinner in the Last Post, the old Post Office building which was soon found to be too small, so a magnificent new one was built next door. The old one had kept many of the original fixtures and fittings, and was a lovely, atmospheric place to enjoy some excellent food and wine.
There is a colony of Little Blue Penguins at one end of Oamaru's picturesque harbour, but we did not see any; penguins normally appear at dawn and dusk and we were not near their habitat at either of those times. We did, however, see the largest flock of shags (a type of cormorant) we have ever encountered, completely covering the wharf; there must have been a thousand of them! Wonderful to see, but less wonderful to smell, presumably due to their diet of fish; actually, they have that not-so-delicate aroma in common with seals!
The next day we continued our journey, with Dunedin as our destination. On the way we stopped at the Moeraki Boulders, an extraordinary natural phenomenon. Here's an explanation, taken from the Encyclopaedia of New Zealand: 'The Moeraki Boulders are situated on Koekohe Beach at a place named Kumara, midway between Hampden and Moeraki townships in North Otago. The boulders are grey-coloured septarian concretions, which have been eroded out by wave action from the cliffs of soft, black mudstone that back the beach. In places, partially exposed concretions can be seen in the cliffs.
The boulders originally formed on the sea floor when the mudstone was accumulating during the early Tertiary period some 60 million years ago. The largest concretions are traversed by cracks, filled by yellow calcite. In some the upper part is worn away; only a shell remains, looking like discarded segments of orange peel. The concretions weigh several tons and are up to 12 ft in circumference' One of the photos shows a boulder being 'born' as the cliff, under which it has formed, erodes away.
Not far from Moeraki is Katiki, where there is an attractive wooden lighthouse, built in the typical New Zealand style. Katiki Point Lighthouse was built in 1878, following several disasters, to guide shipping en route to Port Chalmers, Dunedin, away from the rocky coastline. These rocks extend along the shore to Shag Point, where we saw no shag but plenty of the fur seals which make their home here. These were all large males and we wondered if it was where they go to get away from the females and young… a sort of seal pub, or perhaps not!
Dunedin to Owaka via Circle Hill, Balclutha and Port Molyneux
We arrived at Dunedin at a slow crawl which we later found out was caused by the traditional parade through any university city on graduation day. The city was full of smartly dressed, proud graduates, in their gowns and mortar boards, accompanied by even smarter and prouder parents and families. As we had been to Dunedin several times, we didn't sight-see, but decided to get out of the rain and explore the shopping mall… not at all as attractive as the Chinese Gardens we would have liked to revisit had the weather been more co-operative. The coffee shops and cafes were all packed with graduates and families trying to warm up so we were reduced to Starbucks for our own hot drinks – never again, we'd rather find a McCafe!
We set off early next morning, our destination being Invercargill. We passed along the shores of Lake Waihola which is only a metre deep at the most. 24km from the sea, it is NZ's furthest inland tidal lake, renowned for its black swans and mirror-like surface
Nearby Milburn has a huge lime works at Circle Hill where lime has been quarried for agricultural fertilizer and also the making of cement since 1888. In about 1930, a chunk of limestone fell away revealing the 30million year old fossil of a whale bone. Further examination revealed more fossils of the whale and dolphins. About 30km inland and at an elevation of about 170m above current sea levels, this is not a place such fossils might have been expected, but they do give a good idea of the way the land has evolved.
The fossils are displayed at a well-hidden point on Castle Hill, which we eventually found after several disagreements with the bossy woman who lives in the sat-nav on my phone. While the exhibition of the fossils was rather tired, not to say shabby and fly-blown, the long views from their location were breathtaking, reaching right back to Lake Waihola on the horizon. This more than made up for the disappointment, and many extra kilometres on the day's drive.
We then passed through Balclutha, with its triple-arched bridge and very pretty river scenery. As the major town of the region, we had expected somewhere with a bit more life and prosperity but found nothing to detain us, not even a good view of the bridge, for a photo. Leaving the town behind, our next stop was at Kaka Point and, a little further on, Port Molyneux. These beautiful, windswept coastal communities are home to seals and are the northeastern gateway to The Catlins.
Our good friends, both retired school principals, told us to look out especially for the school at Port Molyneux, as they had taught there many years ago. It is now a very smart wedding venue, but the old school could still be imagined under the refurbishments. The school has quite a history, which you can read on the signs in the photograph. Our friends told us that we would have perfect weather there, as it is notably a very dry spot where there was hardly ever rain and they often suffered water shortages. Inevitably, perhaps, after such a rash promise, dark storm clouds raced in and while we stood admiring the view, we felt the first huge drops of rain. Luckily it didn't last too long and had stopped by the time we got to Nugget Point, where we admired the view and the lighthouse perched on its rock.
From here we carried on to Cannibal Bay, where we were told there would be sea lions. There weren't but it was a beautiful bay, with the most extraordinary seaweed (kelp?). Vast swathes of it in a variety of colours, some dry, which looks like leather, and some still wet and looking like highly glazed ceramic. As a consolation for the lack of seals, we were joined by a very handsome pair of chickens who are wild and chose make their home on the beach. We are used to wild chooks that make their home on roadside laybys, no doubt looking for crumbs from the camper vans that stop there, but we haven't encountered them on the beach before.
The bay is surrounded by high cliffs on top of which are some very windswept and spindly trees, giving evidence of the harsh conditions on this bit of coast. The rain caught up with us again so we skipped Surat Bay and headed for Owaka, where we would stop for the night. Having checked in, we went to explore the area discovered the pretty riverside township of Pounawea, which is at the mouth of the Catlins River. This is largely a holiday area and most of the properties seemed to be what we northerners call, baches but the southerners call cribs: holiday homes to anyone else in the world.
Dinner that night was at the Lumberjack, a very attractive restaurant, where we were served by an equally attractive Yorkshire lass who, in spite of 11 years in New Zealand, hadn't lost any of her delightful Yorkshire accent. It made us feel quite nostalgic for Filey!
Owaka to Bluff via Niagara Fall and Curio Bay
Early next morning we skirted Catlins Lake. There was a breathtaking stillness to the water shrouded in mist, the temperature being at freezing. The gold tinged early morning sky turned to the brightest, cloudless blue and it was a fine reward for the early start.
We continued our tour of the Catlins through beautiful scenery as we headed for Invercargill. On the way we saw Purakaunui Falls, a lovely 'bridal veil' of a waterfall and coastal areas where the forest comes right down to the sea, as at Papatowai. The Florence Hill Lookout gave us a spectacular view of Tautuku Bay and Peninsula, as well as a small island with a big blow hole, which we could have watched all day and we still wouldn't have captured a photo - we did try!
We also went to see Niagara Falls which was quite pretty but wasn't in full spate so looked even less like its namesake than pictures suggests. There is a café at Niagara where we had an excellent brunch. It is a converted school very like the one at Port Molyneux. The staff all wore Niagara Falls t-shirts, with the front showing an optimistic view of the falls and the back bearing the slogan 'The Niagara where the sun shines first'; for the avoidance of doubt, presumably.
A highlight of this interesting day was a visit to Curio Bay where the outgoing tide reveals a 180 million year old Jurassic fossil forest – one of only three such accessible fossil forests in the world. Curio Bay area was part of the eastern margin of the ancient super continent Gondwanaland. The forest was destroyed multiple times by massive sheet floods of volcanic debris; growing back only to be covered again.
These events are clearly seen in the layers of fossils in the exposed cliff face. The erosion of the sea has exposed tree stumps, logs and other fascinating fossils. There are excellent signs giving lots of information and referring you to the Southland Museum in Invercargill in order to find out more. Poor advice, this, as the museum has been closed for a number of years, supposedly due to earthquake concerns. However, here is a link to the clearest explanation I could find of how the trees came to be so well preserved: http://www.mikepole.com/2016/02/15/new-zealand-the-jurassic-fossil-forest-at-curio-bay/
The bay is also home to a colony of rare Yellow-Eyed Penguins (Hoiho) and a resident pod of rare Hector's Dolphin (Upokohue) but, sadly, we did not see these.
Another attraction to Curio Bay is the rugged coastline of which it is part; go to the top of the cliffs and look down on the thundering surf and crashing waves as they break against the foot of the sheer cliff face; it is most exhilarating.
The weather was stunningly beautiful all day, so instead of going straight to Invercargill as planned, we made the detour to Bluff, which had been scheduled for the next day. Bluff is the bottom of the South Island and the furthest point from home on our trip. The obligatory photograph was taken at the Bluff signpost.
Bluff to Cromwell via Invercargill, Alexandra and Clyde
Our B&B was in a small community just outside Invercargill, set in the most beautiful gardens. Called Tui Hideaway, it was well named as the tui (known in Britain as the Parson Bird because of the two curled white feathers at its throat), fantails, sparrows and numerous other songbirds abounded and serenaded us during the evening and again in the morning. Our hosts were very welcoming and informative so we were able to make the most of our stay.
Next morning we woke to rain so were glad we had gone to Bluff the previous afternoon. We decided to visit E.Hayes & Sons, now a branch of Hammer Hardware, which as well as being a modern shop, is a museum, with particular emphasis on Burt Munro's legendary motorcycling career. It houses not only 'The World's Fastest Indian' and all the equipment that goes with the record-breaking event, but his many other 'bikes, as well as garage equipment and various other vehicles dating from the 1930s. There are also props and replicas made for the movie – which you must see if you haven't already done so!
Next on the agenda was a visit to Riverton, about 35km from Invercargill, where we hoped the weather might be better and if not, we could look round the many second hand bookshops and arts and crafts shops for which the town is famous. Well! We will have to take all that on trust as none of it was apparent when we visited – except the harbour, which was very pretty, even in the rain. John Cleese once joked that he had visited New Zealand but it was closed. We can say the same of Riverton.
We left Invercargill on my birthday, and started the long trip north. We were headed for Cromwell, where we had booked a lovely lakeside hotel and special dinner. Our route took us through Gore, Roxburgh, and Alexandra which is situated on the banks of the Clutha River and is well known for its extreme temperatures, often New Zealand's hottest place in summer and coldest in winter. Its main landmark is the 'new' 1959 steel-girder bridge across the river, with impressive masonry piers, towers, and abutments, the remnants of the former suspension bridge, constructed between 1879 and 1882, still visible.
Clyde came next. The small town is at the foot of a river gorge with the Clyde dam and rocks. Substantial quantities of gold were found in the rivers near Clyde, which sparked a gold rush in the late 1800s. It is considerably sleepier now, but its position means it is an attractive place to admire the scenery and enjoy a bowl of soup for lunch in the old post office building. I wonder why post offices make such good cafes? We have one at home in Mangonui and the one in Oamaru was excellent, too. As we left Clyde, we looked back down the gorge and admired the autumn colours, set off by a red-painted bridge across the river, hardly noticeable from the town.
We arrived at Cromwell, on Lake Dunstan (created by the Clyde dam), in the late afternoon. The low, golden sun was a treat, with the vibrant colours of the leaves against the equally vibrant blue sky and crystal clear air showing the town off at its best. We wandered round the old town, and saw some of the original old tools and Implements that had been in use for farming and gold mining, before hopping back in the car for the drive out of town to The Lake Resort, our hotel.
Dinner was at The Stoaker Room. This unique restaurant features 'Barrel Cuisine', which means everything is cooked – either baked, steamed, smoked or grilled – in old oak pinot noir barrels. The food was absolutely delicious and certainly had a special extra flavour. If you want to learn more, or book a meal there yourselves, go to their website. The restaurant is in a marquee and we were a bit concerned that it would be chilly, given the 5C temperature outside, but space heaters and, we suspect, the heat from the huge barrels, ensured we were toasty warm all evening.
A delicious and memorable birthday dinner made us sleepy enough for an early night in our luxurious hotel room. We slept like the proverbial logs and were delighted next morning to look out on the mountains and see that snow had fallen overnight and the golden glow had turned to the purest, sparkling white.
Cromwell to Geraldine via the Lindis Pass and Clay Cliffs
Our journey continued northwards, at first along the shores of Lake Dunstan until we climbed up and through the Lindis Pass, which was as wild and barren as we remembered; nothing but golden grass growing on these rolling uplands. The highlight of the day was to see the Clay Cliffs, which are probably the least well signposted wonder in New Zealand.
They are a geological extravaganza of sharp pinnacles and ridges separated by steep and narrow ravines. The Cliffs were created out of layers of silt and gravel deposited by ancient lakes and rivers around 20 million years ago, the layers being very clearly defined, as the photos show. They have since been uplifted and tilted by the nearby active Ostler Fault, and suffered erosion. We could only view the cliffs from the road as they are on private land and although the landowner allows access for most of the year, he does close it during certain seasons, such as stock breeding for example, and the access road was closed on this occasion. We understand that they are far more extensive than they appear from the road and that you can easily spend an hour exploring them; stout shoes and a degree of agility are required, however, so it's probably just as well it was closed and we weren't tempted.
Our route continued through Twizel, Lake Tekapo and then through Burke's Pass to Fairlie. This is a skiing area but as the first snows were only just starting to think about falling, the ski fields were not yet open for business. From there we found our way to Geraldine, our destination for the night. As we arrived in the early afternoon and hadn't stopped for refreshments along the way, we headed for Barkers of Geraldine, a café featuring all the wonderful jams, preserves, sauces, pickles and other tasty comestibles produced by Barkers - a byword for quality in New Zealand.
We returned to Barkers for breakfast before setting off next morning, and while there stocked up on far too many jars and bottles of deliciousness; just as well we didn't have to worry about weight allowances as we weren't flying this trip, as had happened the previous time we visited! Although Geraldine was just a stop on the way, this small country town provided some of the most delicious food we've had, both at Barkers and at the excellent Royal India Restaurant, where we had the best Indian food we have experienced in the whole of New Zealand (and there is a lot of good Indian food in New Zealand!).
Geraldine to Lake Brunner via Mount Hutt ranges, Arthur's Pass and the Otira Viaduct
Our next overnight was at Lake Brunner, almost on the west coast, and we had an interesting drive to get there. Much of the route followed the railway from Christchurch to Greymouth, which passes through some of the most spectacular mountain scenery in the country.
We drove through a mixture of mountains and farms, in heavy, grey, cloudy weather but the snow on the Mount Hutt range compensated, and when the first few flakes of snow fell on the car as we drove along, we really felt we were in a 'winter wonderland'. We were glad of the car's heated seats, I must admit. Driving through Arthur's Pass was breathtaking and it didn't matter where we looked there was a photograph just waiting to be taken.
In the end, I just snapped away while Martin drove (we couldn't keep stopping!) and some of the results are not too bad, as you can see in the much-culled photos. We stopped for lunch at the Arthur's Pass Café, where a flock of kea was squabbling raucously, as they do. We were fortunate we went when we did. as only a couple of weeks later, snow chains were required and a week after that the road was closed altogether.
As we continued our drive, we visited the Otira Viaduct Lookout and saw what a feat of engineering this slender construction was, spanning the river gorge below. We then drove over it and appreciated the ease with which we traversed what must have been a very tortuous road before it was built. We arrived at Moana on Lake Brunner in the rain, when it wasn't looking its best, though still beautiful. Largely a holiday resort for boaties in the summer, there were still a few tourists apart from us, mainly walkers, some of whom had arrived on the aforementioned train. The weather cleared slightly and we were able to take a wander to the lakeside, where we came across what must be the smallest, and possibly oddest, pub in the world; see the photo. A convivial dinner was had at the hotel in the company of the walkers.
Lake Brunner to Nelson via the Upper Buller Gorge and Murchison
Having zigged northwesterly up the South Island to Lake Brunner, we now zagged northeasterly up the rest of the South Island to Nelson. We called at Reefton, an attractive small town which was the first in New Zealand to have electric street lighting, the lamps still being in use today. We drove through the Upper Buller Gorge and on to Murchison in time for lunch. After leaving Murchison behind, we arrived at the Hope Saddle Lookout, which offers 360 degree views of the surrounding countryside and mountains, many capped with snow, and towards Nelson in the distance.
Nelson is one of our favourite cities, with one of the most attractive approaches to any town, running as it does along the docks with visiting cargo ships, and the seafront beaches and promenade. We enjoyed visiting parts we hadn't seen before, including the old German township of Upper Moutere, Mapua Wharf across from Rabbit Island, to which there is a ferry service from the wharf. We visited the Seifried winery, where we discovered two grape varieties which were new to us: Grüner Veltliner, a white and Zweigelt, a rich red, both Austrian. We had a nice light but tasty cheese and charcuterie platter for lunch at the winery. Dinner was at Lombardi's, a fun Italian restaurant we discovered on our last visit.
Marlborough Sounds to Wellington including Pelorus Sound and Queen Charlotte Sound
Next morning we were up bright and early so we would get to Havelock in good time to catch the mail boat and spend the day cruising on the Pelorus Sound, an arm of the Marlborough Sounds, while mail and other goods were dropped off at the various remote homesteads that are only accessible by water. The crew members were Nicole, the skipper, and Lorna who did everything else. They were great fun and Nicole had a fund of stories about the people, past and present, who lived on the Sound.
We were charmed when at almost every stop a dog or two appeared, and Lorna had biscuits ready for them; they clearly look forward to the post boat's arrival as much as their humans. We learnt a lot about the farming and forestry which sustain the people of the Marlborough Sounds, together with mussel growing, which is now big business since the world discovered the healthy benefits of New Zealand Green Lip, now known as Green Shell, mussels. The name change is purely a marketing ploy; a marketing consultant thought that people wouldn't want to eat anything with green lips, so they changed the name, though nobody seems to be able to say if sales really did improve afterwards. I wonder how much they got paid for that bit of 'consultation'.
We stopped at a remote but lovely pub and lodge for lunch halfway through the rounds and had a thoroughly enjoyable and peaceful day on the water, with blue skies and sunshine all the way.
The following day we were back on the Sounds, but this time saying goodbye to the South Island and sailing the Queen Charlotte Sound, on the early morning Interislander car ferry out of Picton, to Wellington and the North Island.
Martinborough and Cape Palliser including Lake Ferry
After disembarking, we drove out of Wellington, towards Martinborough, our next destination. We had to drive the very slow and winding road over the Rimutaka Range; we sent our sympathy to those having to travel this route regularly, even daily, in order to get to work in Wellington or its satellite towns.
Our very comfortable accommodation and informative host made up for the rigours of the journey and we soon settled down to a quiet afternoon in readiness for a treat to come. Dinner had been booked at Tirohana Winery and when they called to reconfirm the booking a few days beforehand, we were surprised to be offered a pick up and drop off at our B&B, all included in the price of the dinner. We are not big drinkers but it was nice to be able to have a bottle of wine with our meal rather than the usual single glass because of driving back afterwards. The three course dinner was perfect in every respect as was the wine; being chauffeured to and from the winery added to the pleasure of the evening.
The following day we had planned just to drive to Lake Ferry, a small settlement on the shores of Lake Onoke, having discovered that the Putangirua Pinnacles at Cape Palliser (the most southerly point on the North Island) were not accessible except by a long foot-slog through rough terrain. Our host at the B&B, however, told us that we should go to see the Cape Palliser Lighthouse and seal colony, a longish detour but she promised we would be glad we did.
So we followed her advice and what a revelation we had. The route initially took us through pleasant farmland until we reached the rugged coast, with huge breakers crashing and spume rising into the air, as high as a house. We then encountered some breathtaking cliffs, somewhat similar in appearance to the Clay Cliffs we had seen earlier in the trip.
These were the same geology as the inaccessible Pinnacles, but hadn't been eroded away from the cliff – nor were they likely to be as the road ran alongside them, between the cliffs and the sea itself, offering them some protection. We had no idea they were there and have subsequently found that very few guides mention them; they certainly qualify as a best kept secret and one of those wonderful surprises that can delight the traveller prepared to go off the beaten track.
We carried on past the cliffs, through the spray from the breakers crashing into the rock, until we came to the fishing village of Ngawi which boasts the largest number of tractors and bulldozers per capita than anywhere else in New Zealand (possibly the world?). These are used to launch and pull in the fishing boats as the waves are so strong that they can't just slip out to sea but need help to push through the might of the waves.
Beyond Ngawi, the red and white striped Cape Palliser Lighthouse comes into view perched on top of a sheer cliff. We stopped to look at it and realised we were being watched by hundreds of fur seals (the smell was a clue that we were not alone). Further round the headland, we found the access to the lighthouse: a Jacobs Ladder of 250 rungs straight up the perpendicular cliff face. No we didn't climb it!
After stopping numerous more times to admire and photograph seals and waves, we rejoined the main road and eventually arrived at Lake Oneke. This is fed by the Ruamahanga River and empties into the sea through a narrow channel through the long, narrow sandbank that separates it from the ocean, making it seem more like a lagoon than a lake.
There is an historic hotel at Lake Ferry, the name of the hotel, like the settlement, comes from a ferry service that was once operated by the hotel across the lake outlet. The ferry service was established following a drowning in 1850. The ferry operator established the Lake Ferry Hotel in 1851 to supplement his income and it is still in the Deeds that any operator of the hotel must provide a ferry service if required, though I believe it is now more honoured in the breach than the observance. So, no ferry but an excellent lunch is to be had there and we enjoyed ours.
This really was a special day on so many counts as we had been surprised by so many wonderful sights and encounters. We commented to our host back at the B&B how astonished we were to find the cliffs and wondered why she hadn't mentioned them, to which she replied that she knew we'd love them and wanted us to have a nice surprise. We voted this day the best of the whole trip, for being so totally unexpected and so packed with such sights and experiences. It was rounded off perfectly when we scored the last table at the elegant old Martinborough Hotel and enjoyed an excellent dinner. The weather had been amazingly warm and sunny, too!
Martinborough to Tongariro Chateau via Central Plateau and National Park
We left early next morning as we had quite a long drive to Tongariro Chateau, where we were booked to stay. It was a very cold, frosty morning but the sun did its best to break through. Before the fog cleared altogether, the sun made the remaining patches of mist glow with an almost pearlescent shimmer – quite beautiful. Eventually it cleared altogether and we were left with another bright sunny day, albeit several degrees colder than the day before.
We drove north from Martinborough, through pleasant countryside until we reached the rolling hills south of the closed Manawatu Gorge, just 10km from Palmerston North. The views from these hills are far reaching and attractive but the hills themselves, and the distant view of them as we approached, were anything but. The whole panorama was of endless, massive wind turbines, some turning lazily, others not at all as there was no wind. Whatever the arguments for this type of energy generation, there is no escaping the fact that they ruin the beauty of the landscape even more effectively than pylons ever did. After all the beauty we had seen the day before, and on our travels throughout the trip, these brought us down to earth with a bump.
We skirted Palmerston North and worked our way through the rural towns of Bulls and Taihape, where we stopped for lunch, and then on to the Central Plateau and the army ranges at Waiouru, where we turned off for Tongariro National Park. We had excellent views of the mountains, including Mt. Ruapehu, which was somewhat less steamy than on our way south, two weeks earlier. We arrived at the base of the mountain and our hotel, Tongariro Chateau, which was glowing in the late afternoon sun. As it was still light, we decided to carry on driving up to Whakapapa, the ski resort on the snow line. that serves those who use the mountain as their playground. There was a fair amount of snow but not enough for skiing so we tossed a token snowball and then returned to the warmth and luxury of the hotel.
When checking in, we discovered we had been upgraded from the basic room in the annex which we had booked, to a Heritage Room in the main part of the building – a very nice surprise. When we went down to dinner we think we discovered why: the vast majority of residents were there on a Grab-One special offer which included their dinner and breakfast.
Tongariro to Auckland via Taumarunui
Martin was ages getting the car next morning because he had to defrost it before he could drive it the 100 metres to the front door to pick up the luggage and me. There was a thick rime of frost all over the car and when we looked behind us at the mountain, we could see that there had been a tremendous snowfall overnight and it resembled a pudding with mounds of whipped cream on top and running down the sides. It was very pretty and you can see the difference from the previous day in the photos. Fortunately, the snow had not fallen to ground level so there was no need for snow chains and the sun kept the surface clear of ice, too, in spite of the zero degree air temperature.
We drove through National Park to Taumarunui, where we had stayed on a previous holiday, in time for breakfast in the local Thai restaurant. We had eaten dinner there on our last visit and Martin had noticed the breakfast menu which offered all the usual dishes, and not a chili or pad thai to be seen. Martin's eggs benedict and my hot cakes were excellent and generous so we didn't need lunch. We then had an uneventful drive to Auckland, delighting in the new Hamilton bypass, and over the Harbour Bridge to our hotel in the suburb of Bayswater on the North Shore.
Auckland to Mangonui and a visit to Waiheke Island
We had arranged to meet friends, whom we have known since Hazel and I worked together in Singapore back in the '80s, for dinner that night. We spent an enjoyable evening with them and their delightful granddaughter at 'La Spiaggia', an excellent beach-side Italian restaurant we try to visit whenever we are in Auckland.
The last day of our holiday was spent taking the ferry to Waiheke Island for breakfast then back to the city. We then caught the train to a huge shopping mall - a novelty for us country bumpkins - where we bumped into someone we knew from Kaitaia. We got the train back to the city then another ferry back to Devonport, where we had left the car. Public transport, including ferries, if free with a Seniors Gold Card and we thoroughly enjoyed using ours. Not having any public transport up here, we don't get that perk and anyway it was much nicer to use trains and ferries than the car with its attendant parking woes. We went to our favourite French bistro, 'Le garde manger', for dinner that evening, another of our must-visits in the city.
Exactly three weeks to the day since leaving, we arrived home after an easy drive from Auckland, completing the longest road trip we have ever undertaken, bringing with us many wonderful memories … and two bags full of laundry.
---
North Island route map (or view in Google Maps)
South Island route map (or view in Google Maps)
Click or tap a thumbnail to enlarge the image and then click or tap the arrows to scroll through a slide show.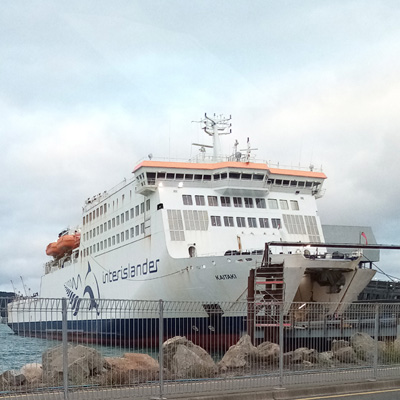 Interislander ferry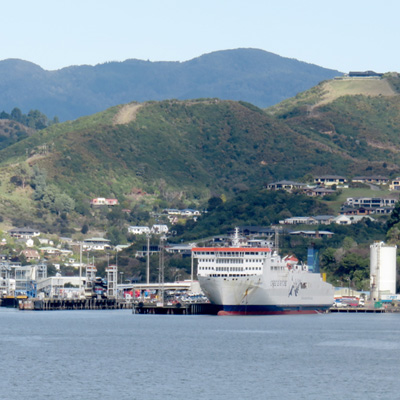 Picton harbour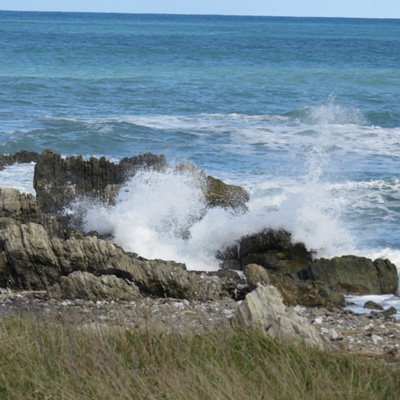 Ohau Point lookout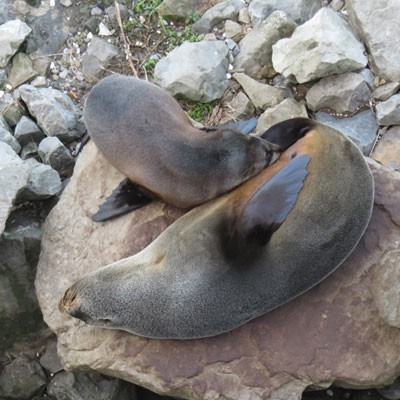 Ohau Point lookout - seal colony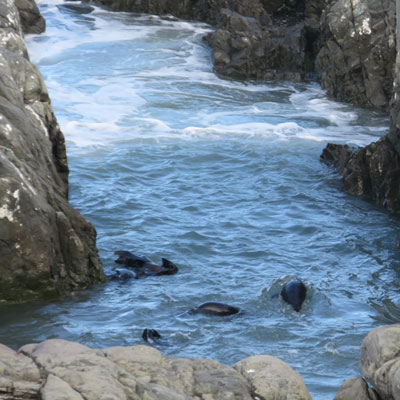 Ohau Point lookout - seal colony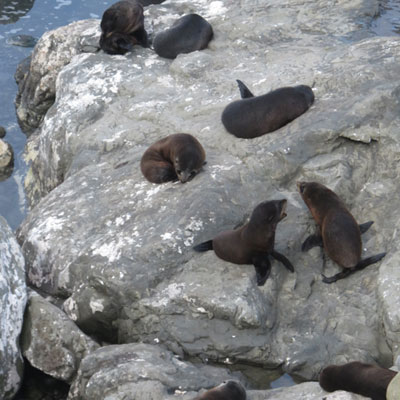 Ohau Point lookout - seal colony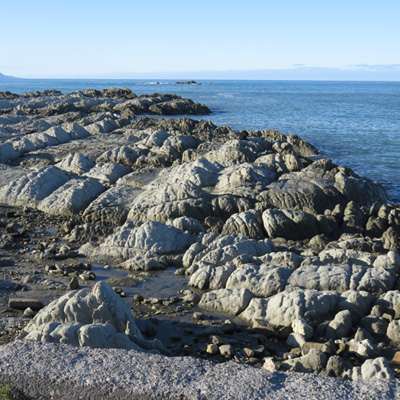 Kaikoura harbour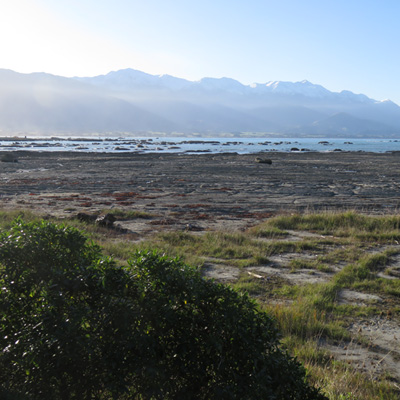 Kaikoura harbour and ranges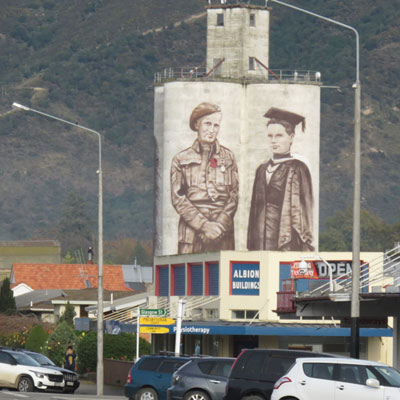 Waimate mural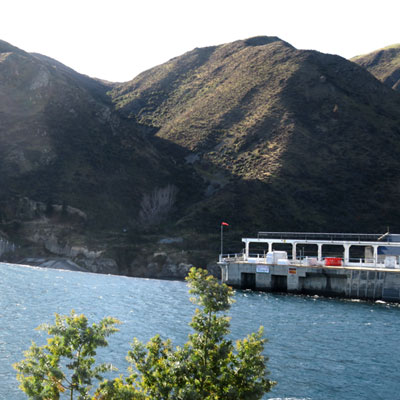 Waitaki dam on Waitaki river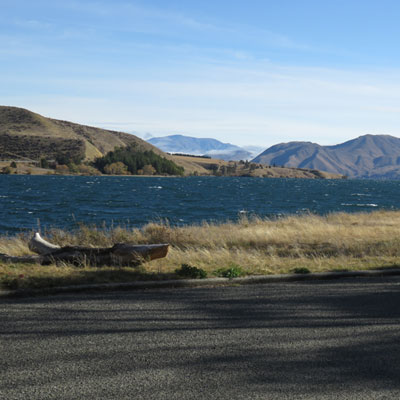 Lake Waitaki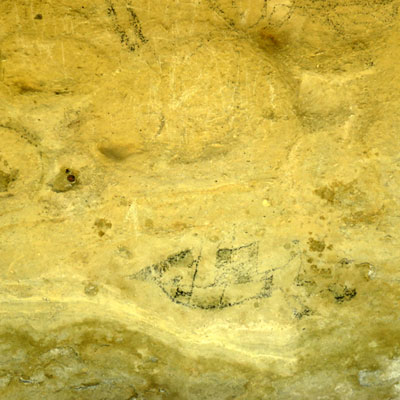 Takiroa Maori Rock drawings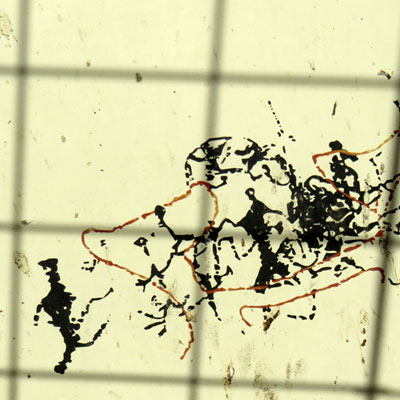 Takiroa Maori Rock drawings (modern sketches)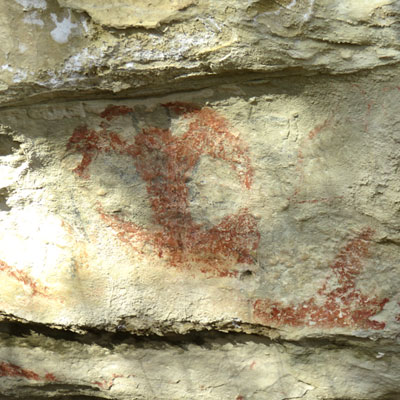 Takiroa Maori Rock drawings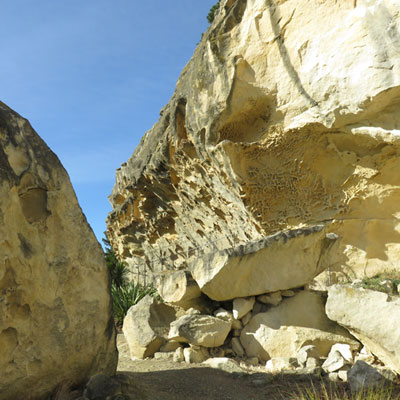 Takiroa Maori Rock drawings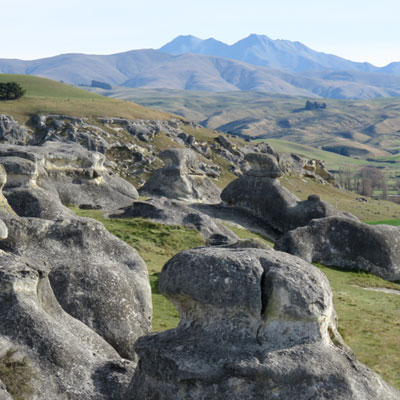 Elephant Rocks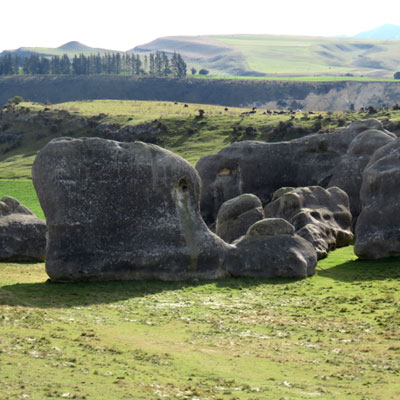 Elephant Rocks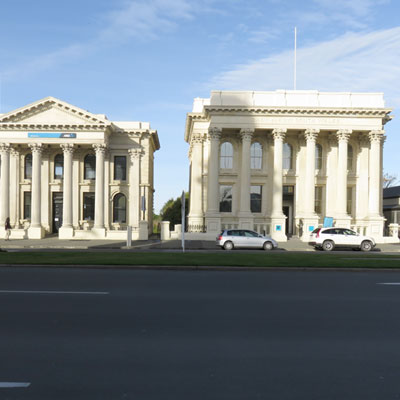 Oamaru - ANZ and Forrester Gallery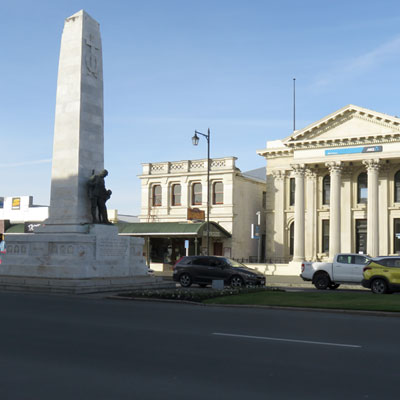 Oamaru - War Memorial and ANZ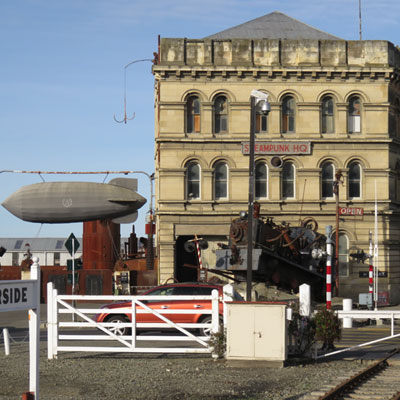 Oamaru - Steampunk Headquarters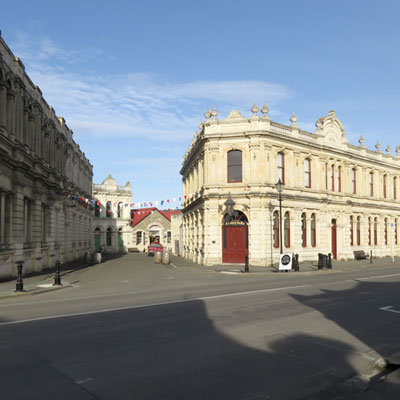 Oamaru - Victorian Quarter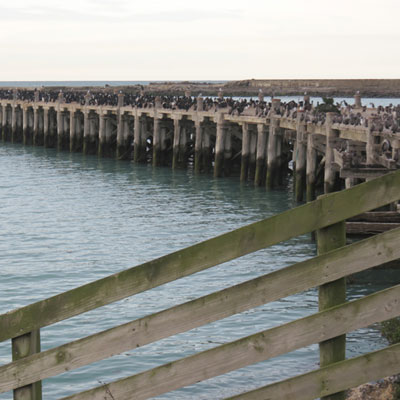 Oamaru - Shag colony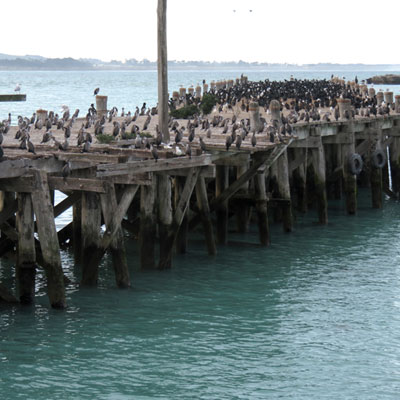 Oamaru - Shag colony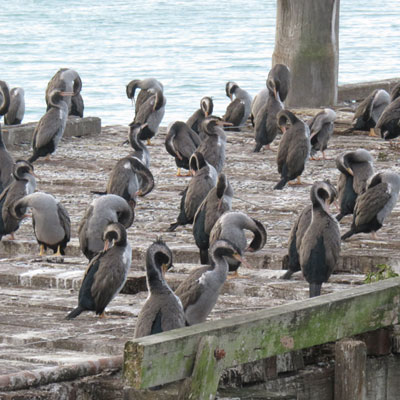 Oamaru - Shag colony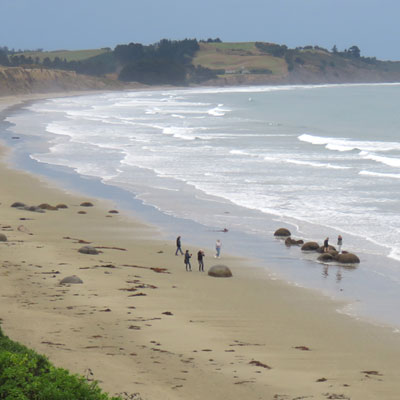 Moeraki Boulder's from cafe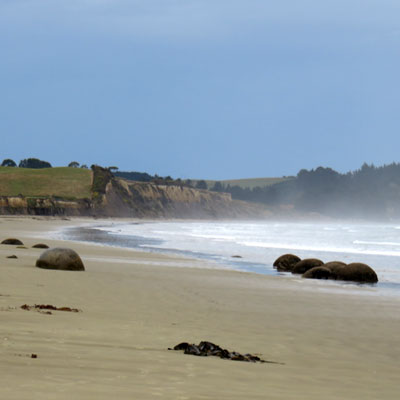 Moeraki Boulder's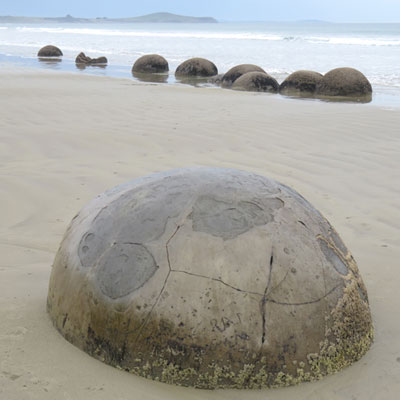 Moeraki Boulder's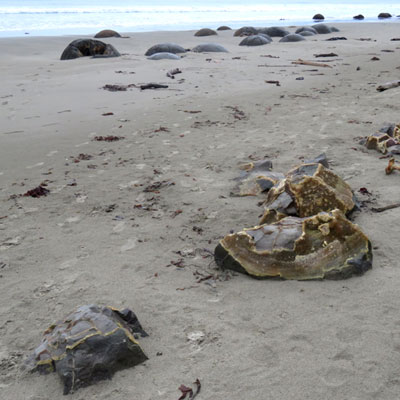 Moeraki Boulders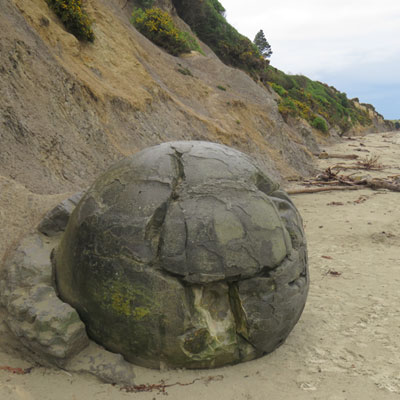 Moeraki Boulders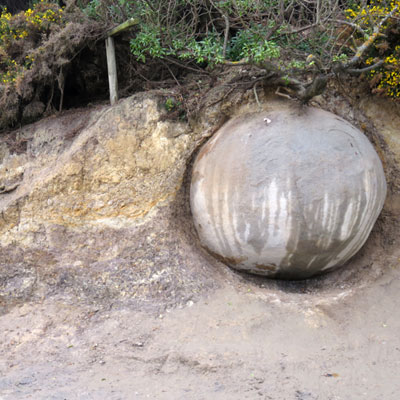 Moeraki Boulders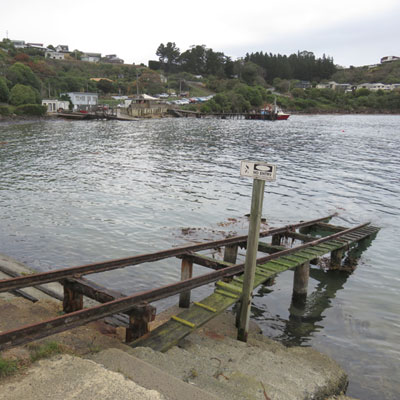 Moeraki Harbour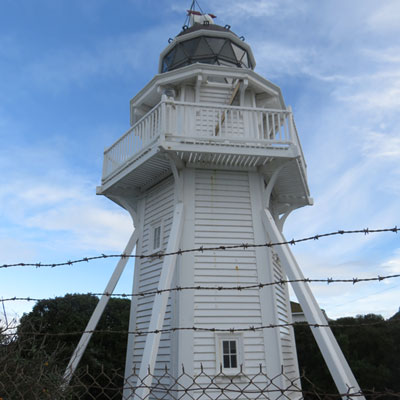 Katiki Point Lighthouse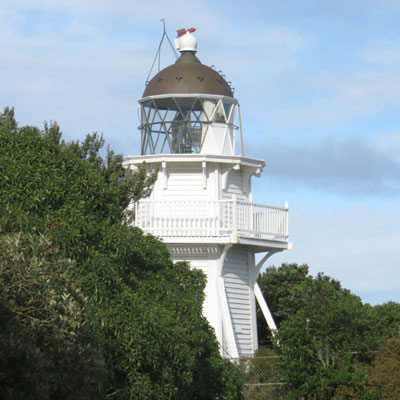 Katiki Point Lighthouse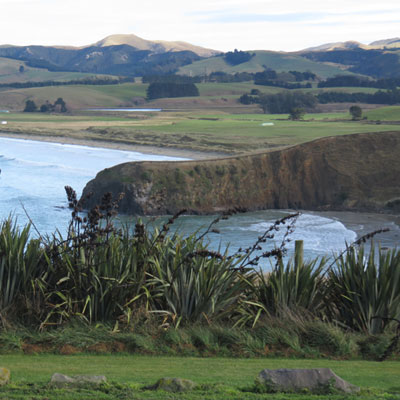 Katiki Beach from the lighthouse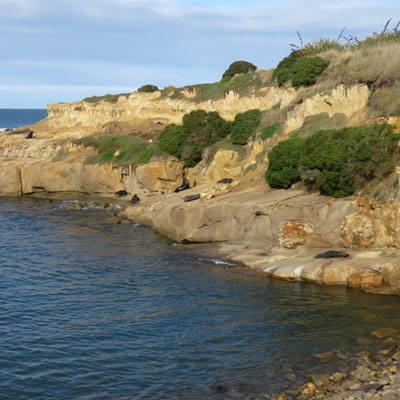 Shag Point fur seal colony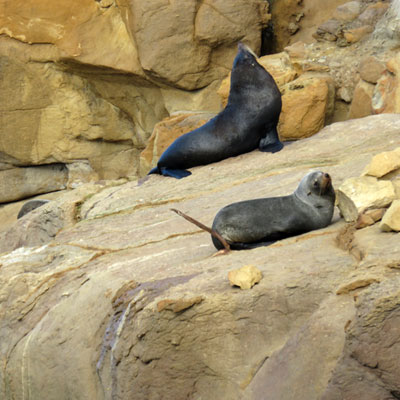 Shag Point fur seal colony

Whale Fossil at Circle Hill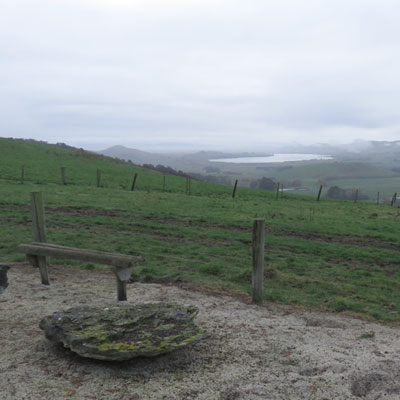 Lake Waihola from Whale Fossil Lookout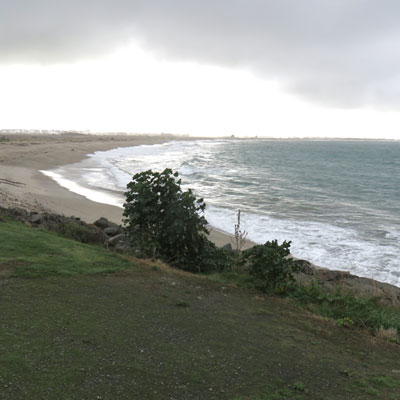 Kaka Point Beach [Catlins]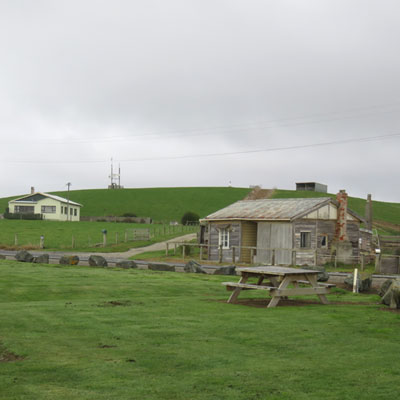 Site of Port Molyneux School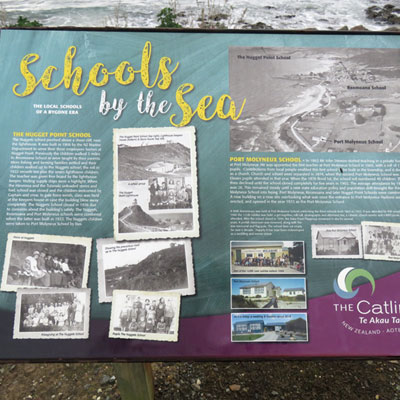 About Port Molyneux School [Catlins]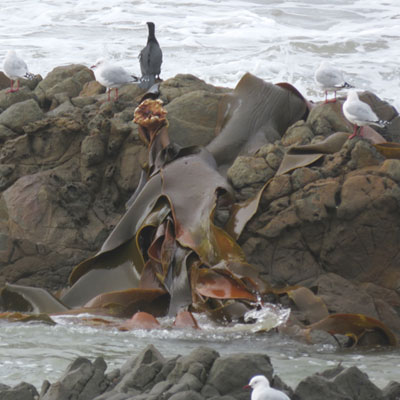 Kelp and sea birds near Nugget Point


Kelp and shell at Cannibal Bay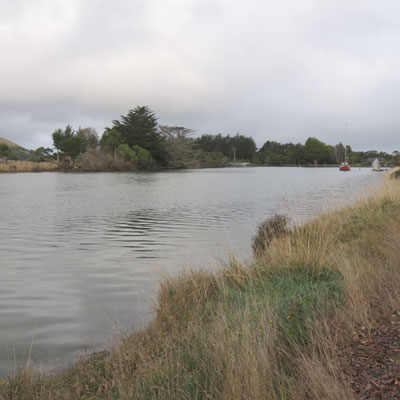 Owaka River at Pounawea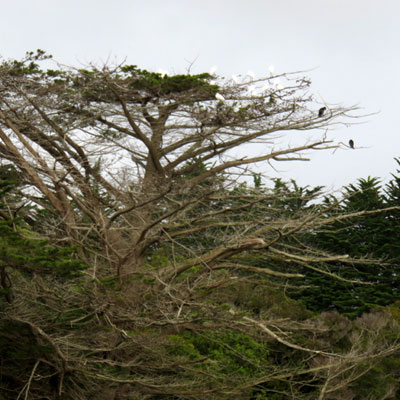 Owaka River at Pounawea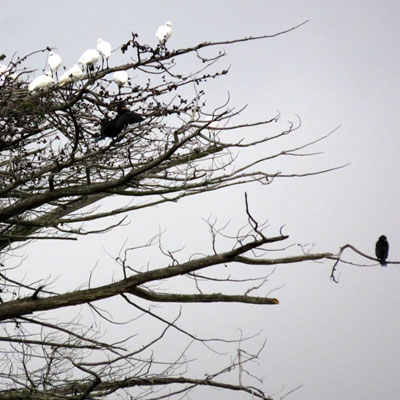 Spoonbills at Pounawea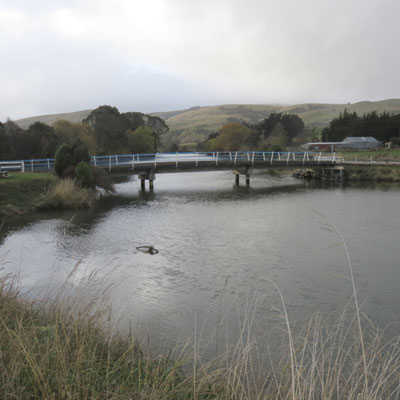 Owaka River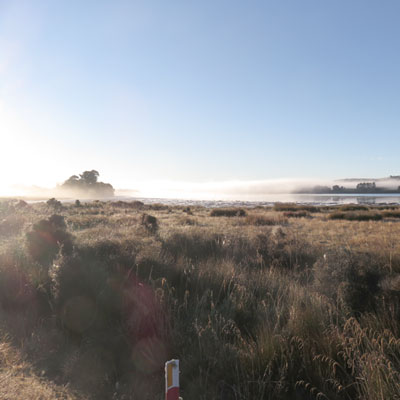 Catlins Lake - early morning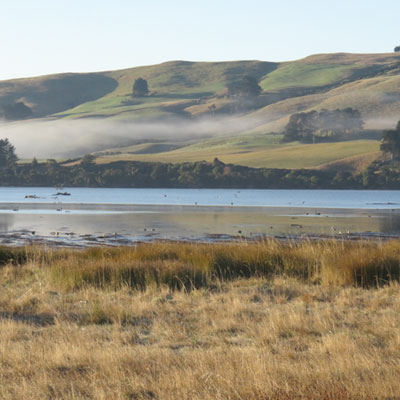 Catlins Lake - early morning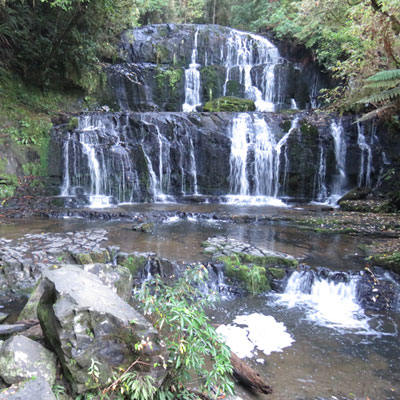 Purakaunui Falls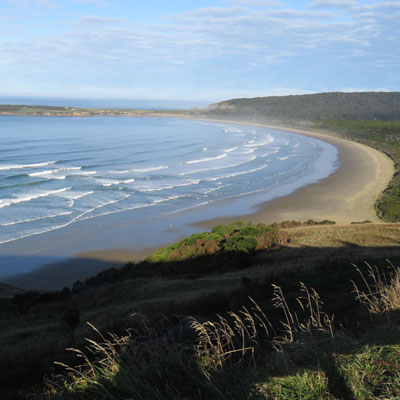 From Florence Hill lookout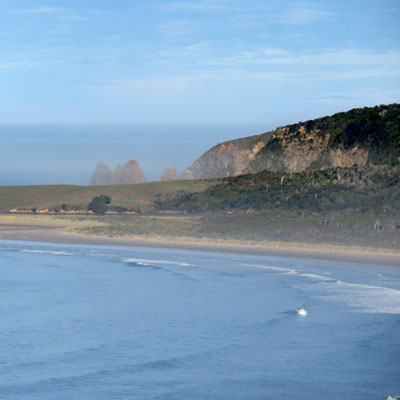 From Florence Hill lookout

Niagara Falls on Waikawa River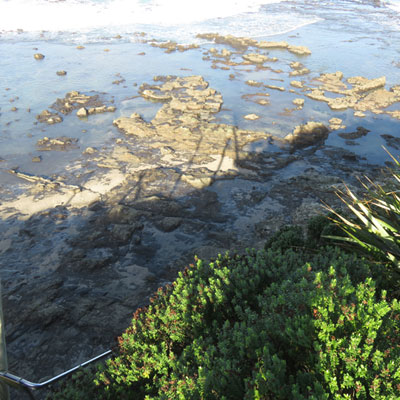 Petrified Forest at Curio Bay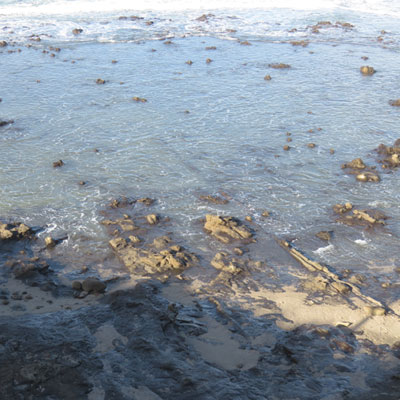 Petrified Forest at Curio Bay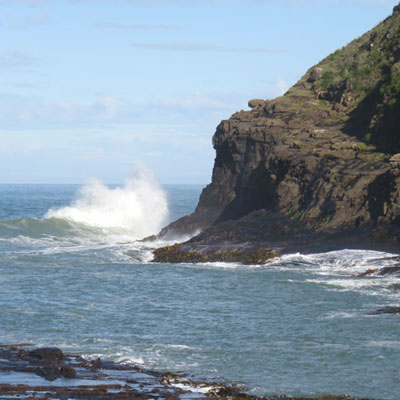 Curio Bay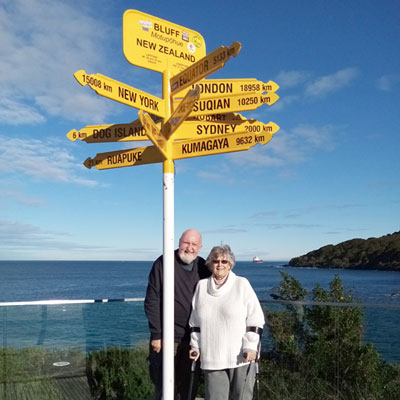 At Stirling Point, Bluff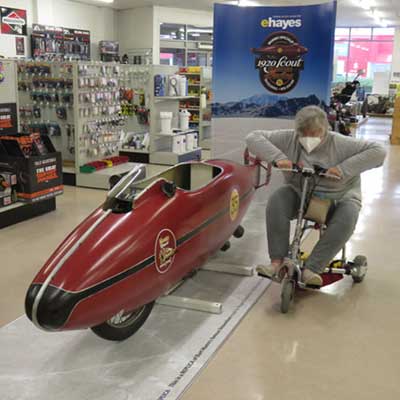 The world's fasted Indian at E Hayes & Sons [Hammer Hardware], Invercargill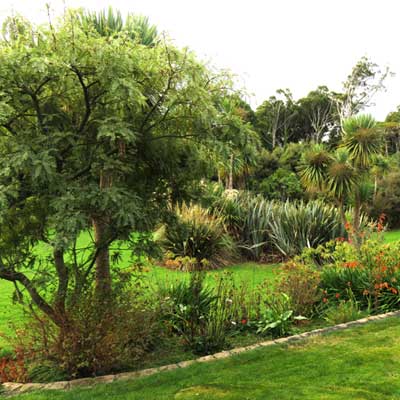 Garden at Tui Hideaway B&B, Invercargill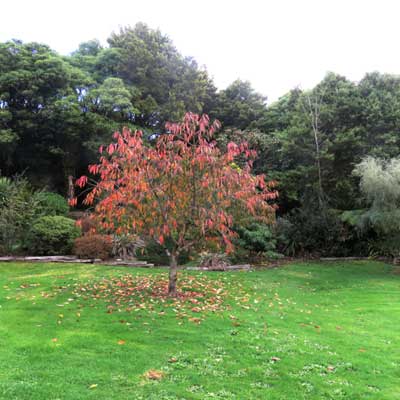 Garden at Tui Hideaway B&B, Invercargill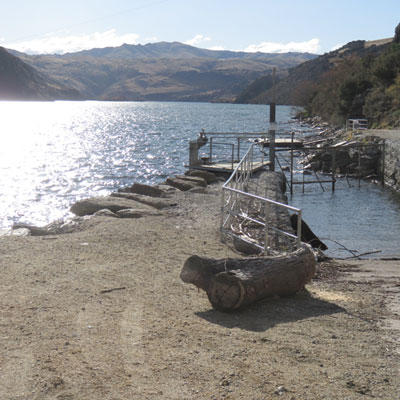 Lake Roxburgh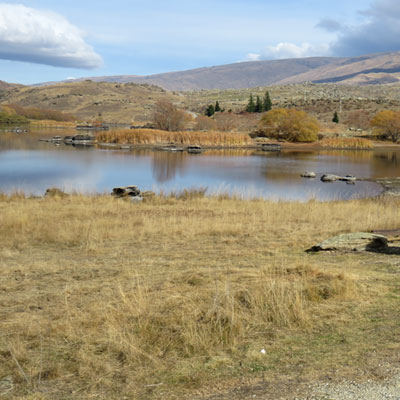 Flat Top Hill Conservation Area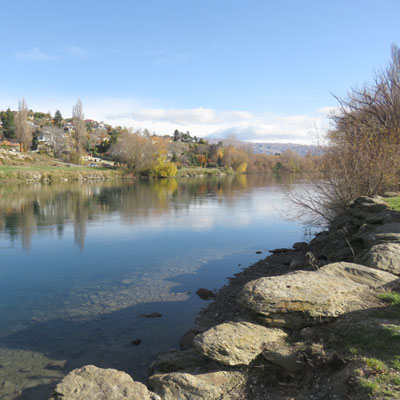 Clutha River at Alexandra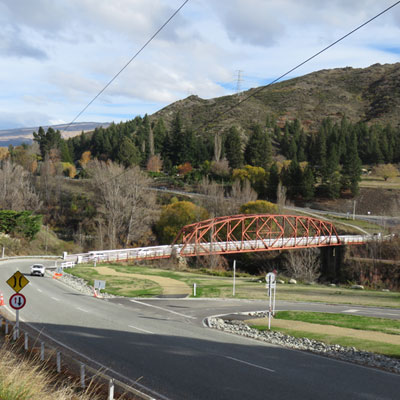 Clutha River bridge at Clyde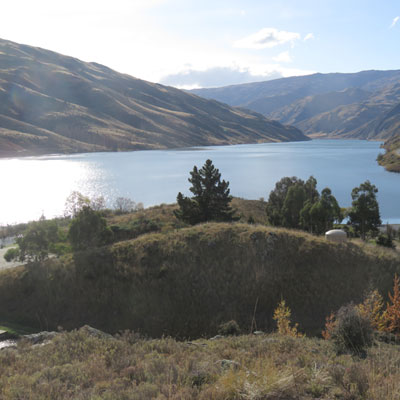 Clye Dam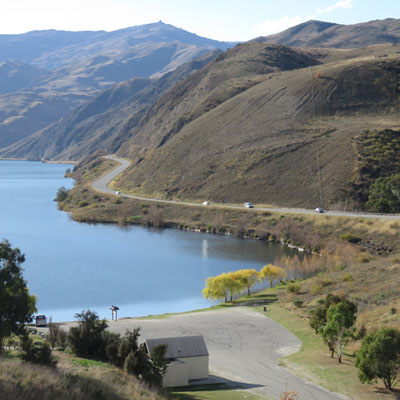 Clyde Dam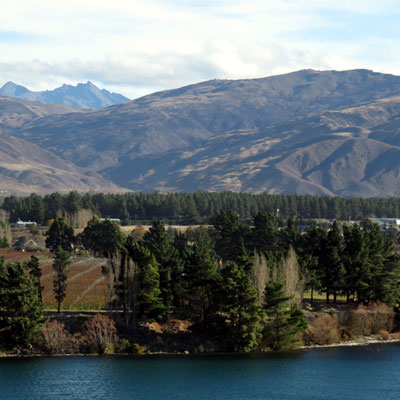 Clutha River at Cromwell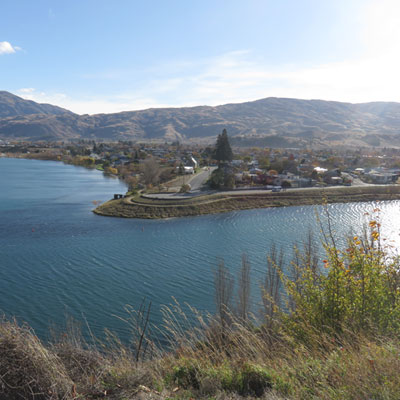 Clutha River at Cromwell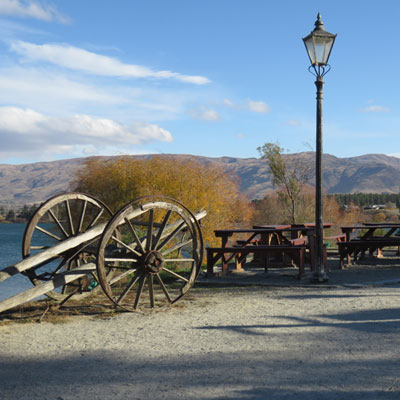 Cromwell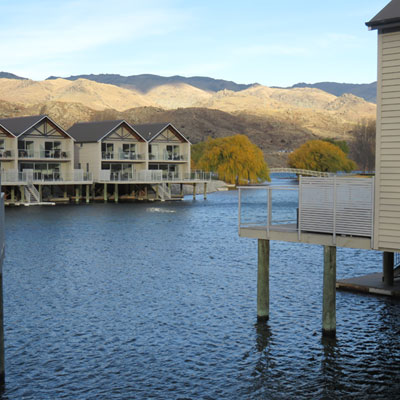 Heritage Lake Resort on Lake Dunstan, Cromwell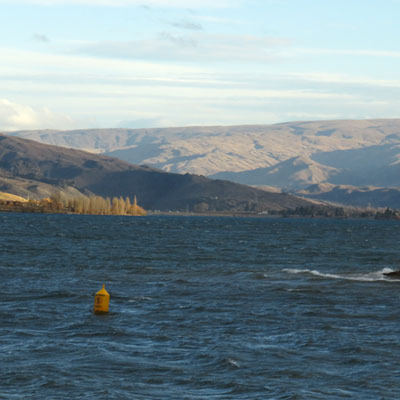 Lake Dunstan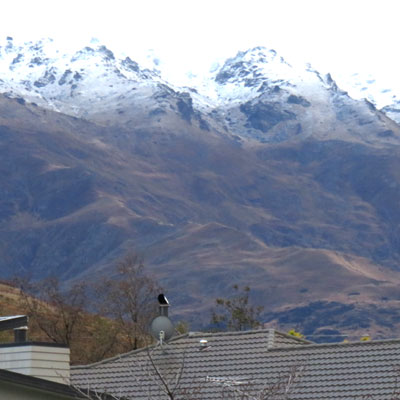 Snow at Heritage Lake Resort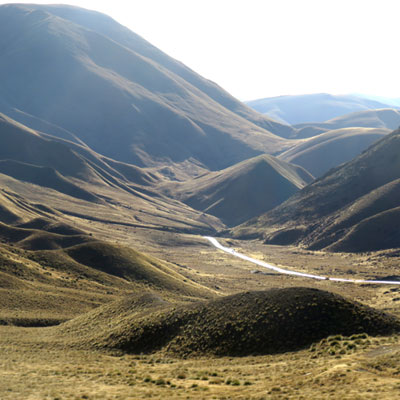 Lindis Pass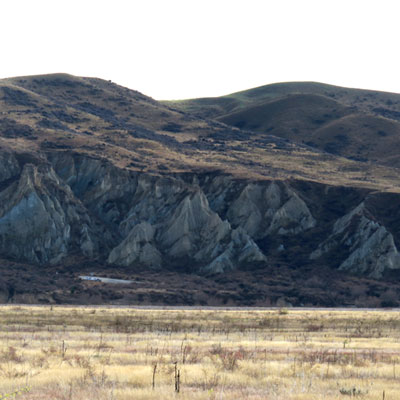 Clay Cliffs near Omarama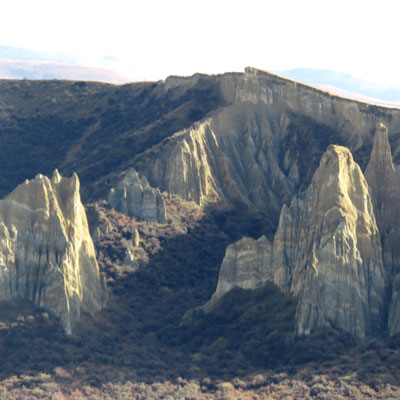 Clay Cliffs near Omarama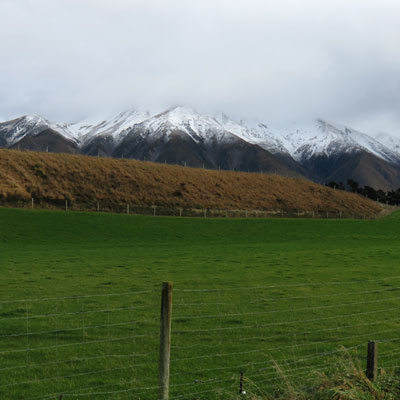 Near Mount Hutt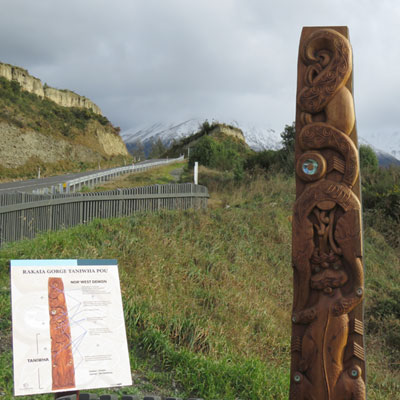 Near Mount Hutt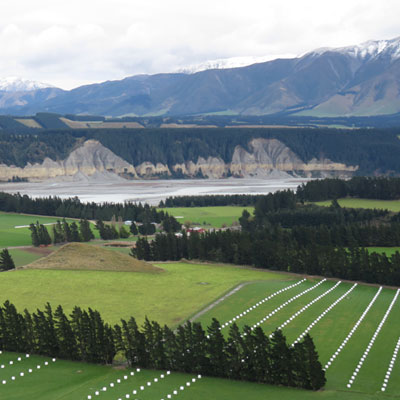 Rakaia River near Mount Hutt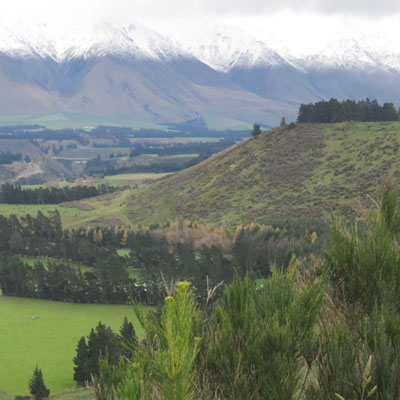 Near Mount Hutt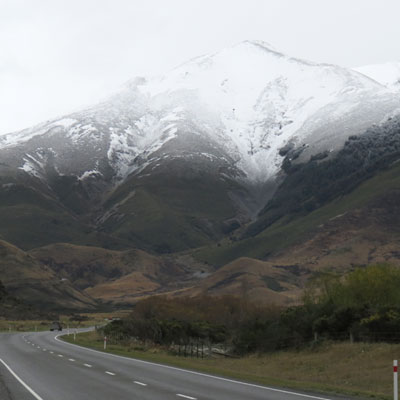 Arthur's Pass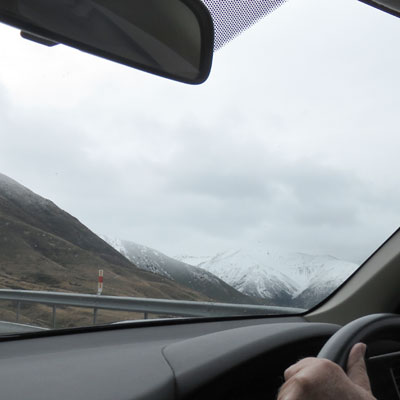 Arthur's Pass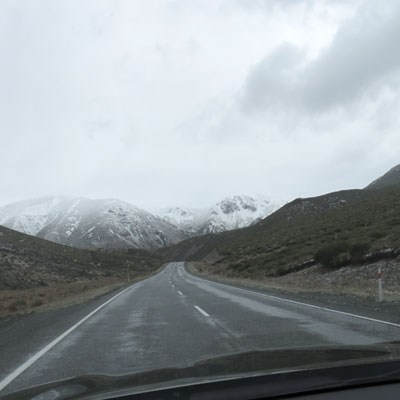 Arthur's Pass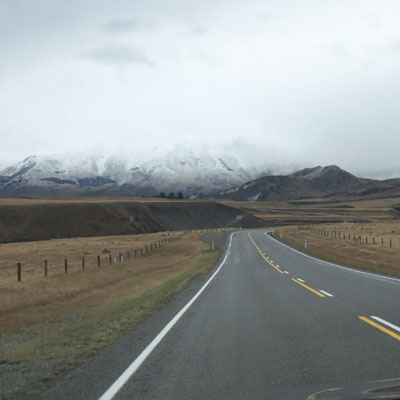 Arthur's Pass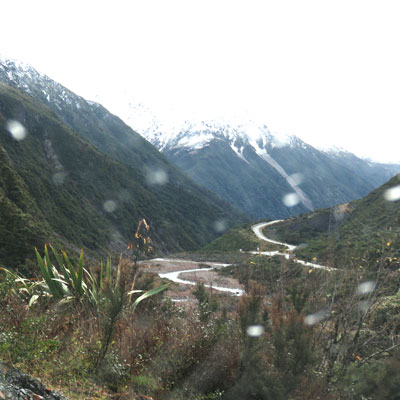 Arthur's Pass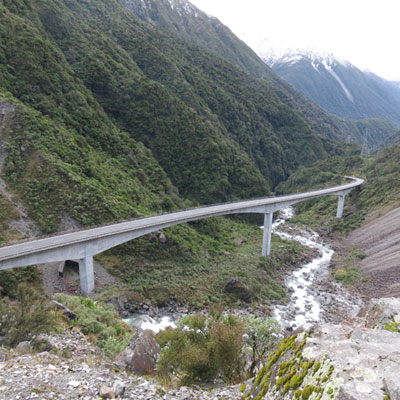 Otira viaduct at Arthur's Pass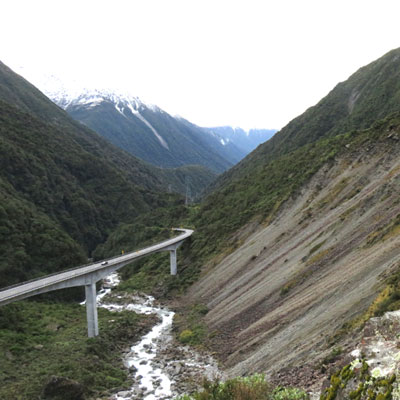 Otira viaduct at Arthur's Pass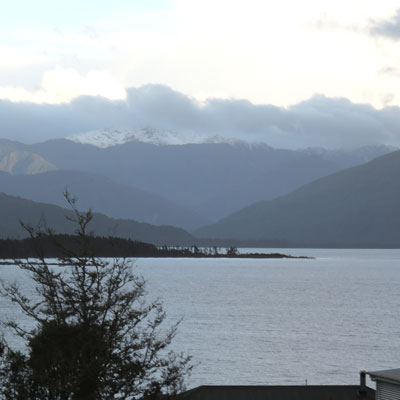 Lake Brunner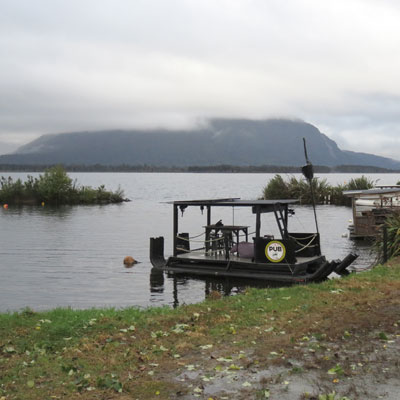 Pub on Lake Brunner at Moana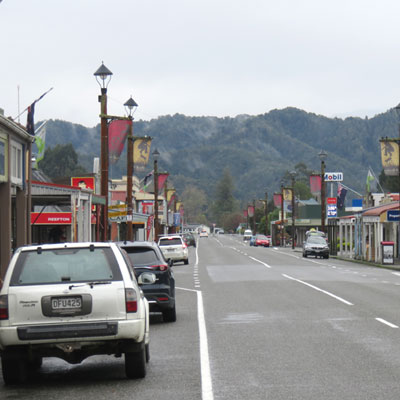 Reefton with street lights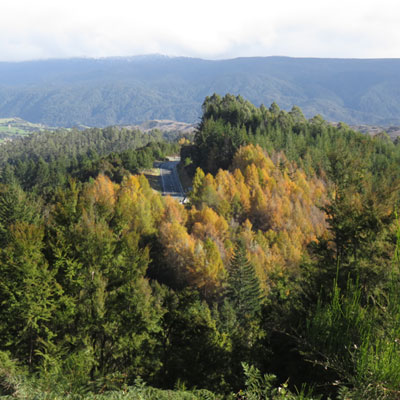 Hope Saddle lookout, north of Buller Gorge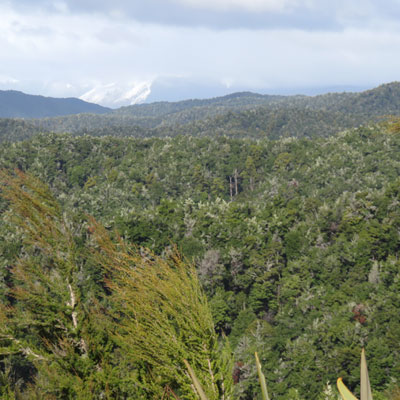 Mount Richmond range from Hope Saddle lookout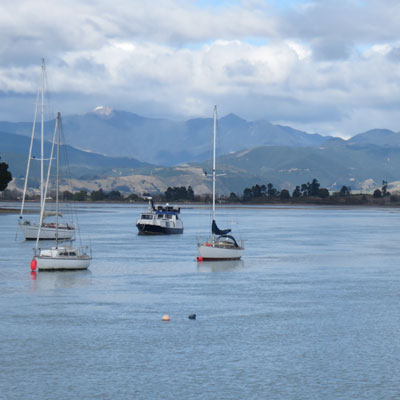 Mapua harbour, near Nelson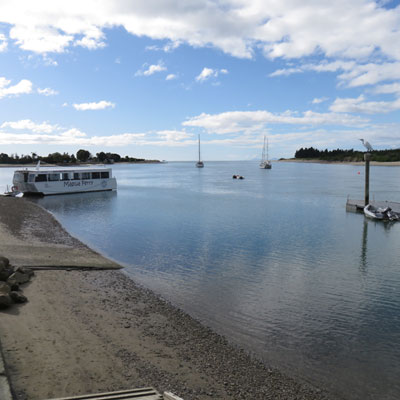 Mapua harbour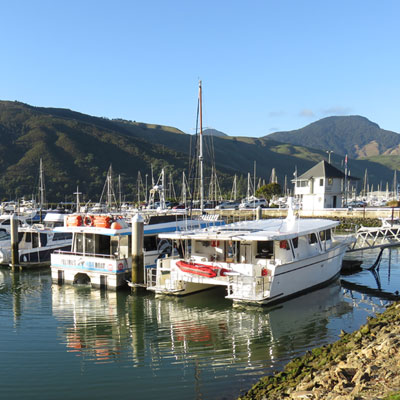 End of Pelorus Sound at Havelock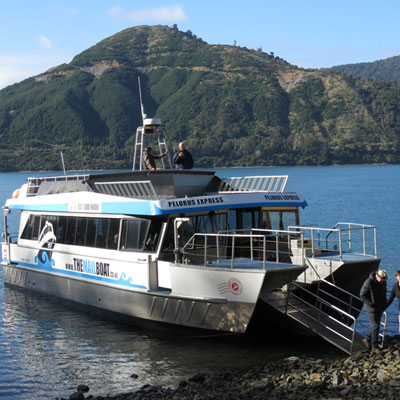 Pelorus Express - Mail Boat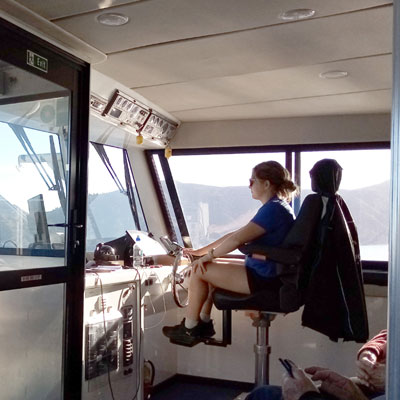 The captain - Pelorus Express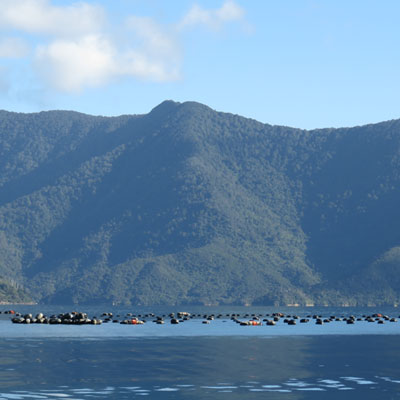 Pelorus Sound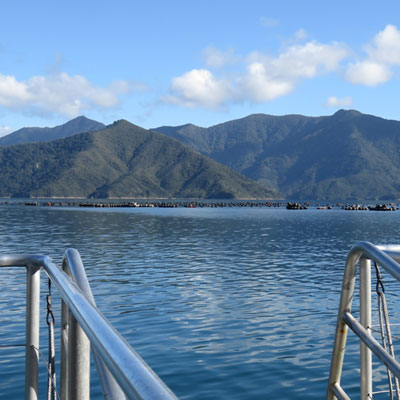 Pelorus Sound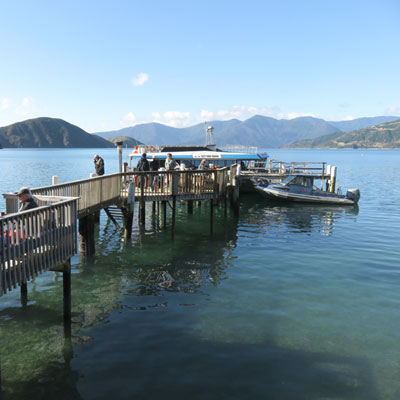 Te Rawa Lodge, Pelorus Sound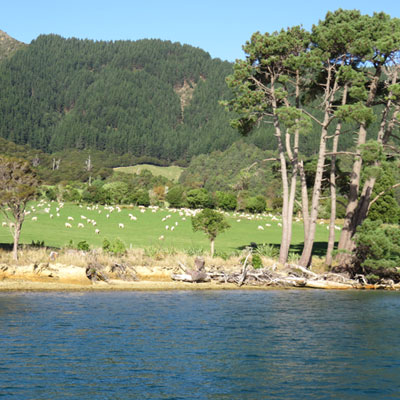 Pelorus Sound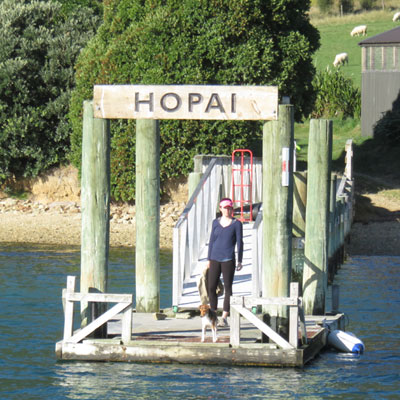 Pelorus Sound (with dog)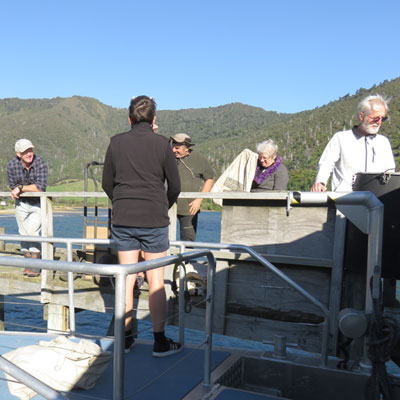 Pelorus Sound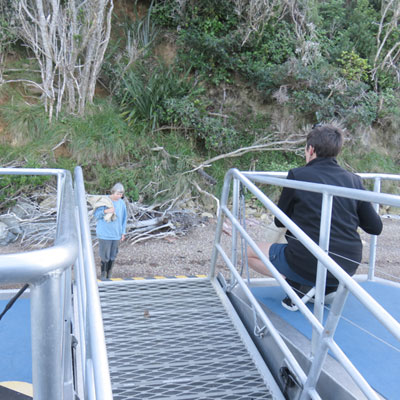 Pelorus Sound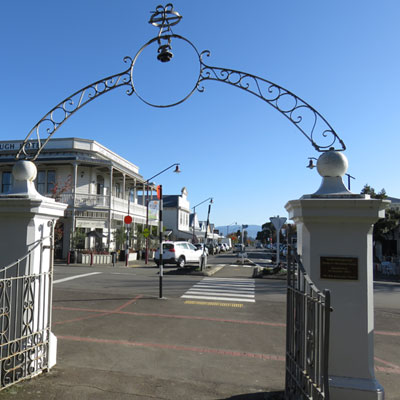 Martinborough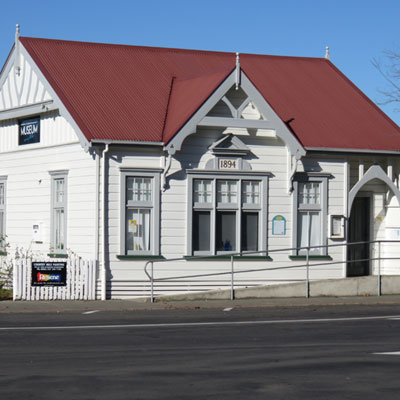 Martinborough. The old museum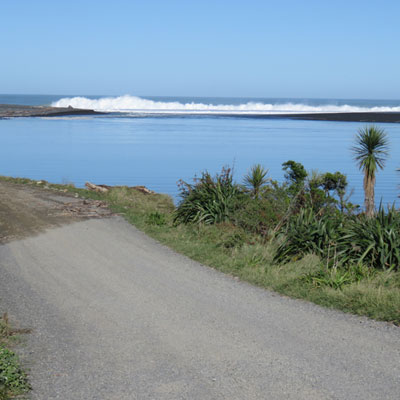 Lake Onoke inlet at Lake Ferry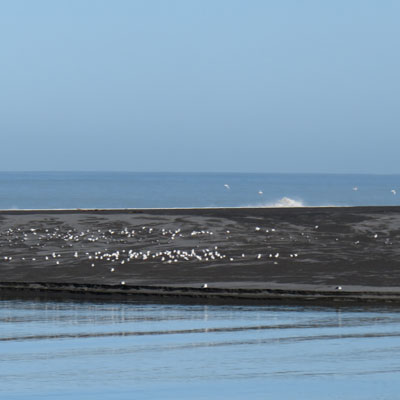 Lake Onoke sandbar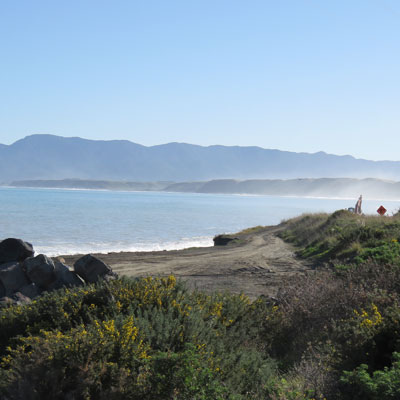 From Cape Palliser looking to Lake Ferry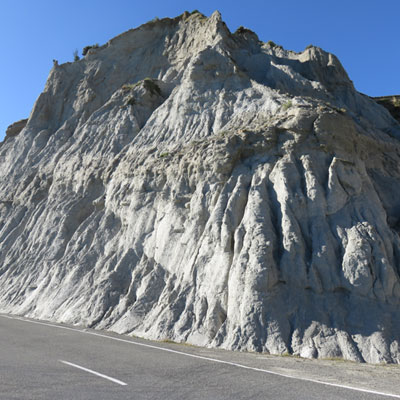 Road-side cliffs near Putangirua Pinnacles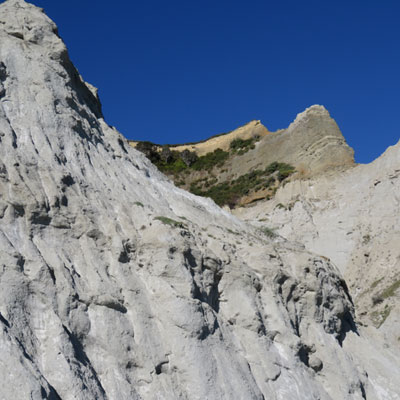 Road-side cliffs near Putangirua Pinnacles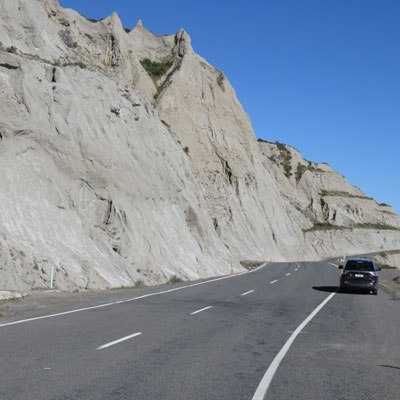 Road-side cliffs near Putangirua Pinnacles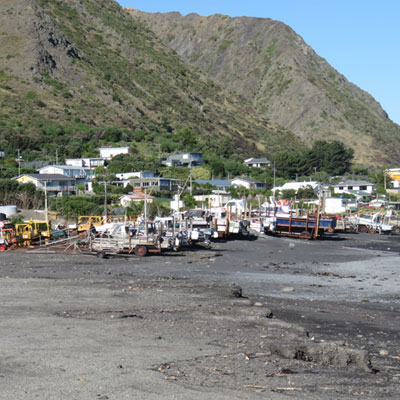 Fishing boats on the beach at Ngawi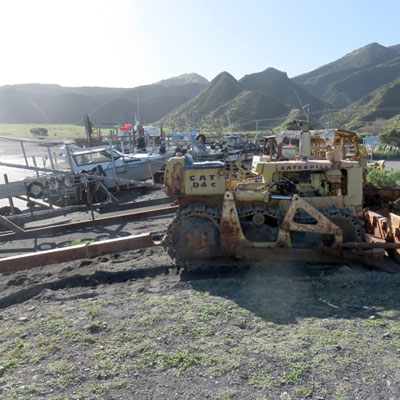 Fishing boats on the beach at Ngawi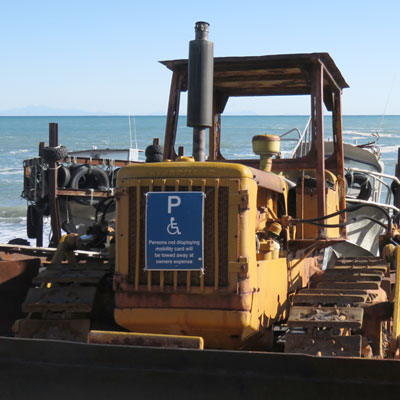 Launched by bulldozer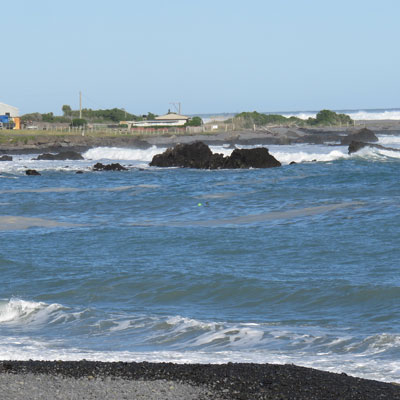 Beach at Cape Palliser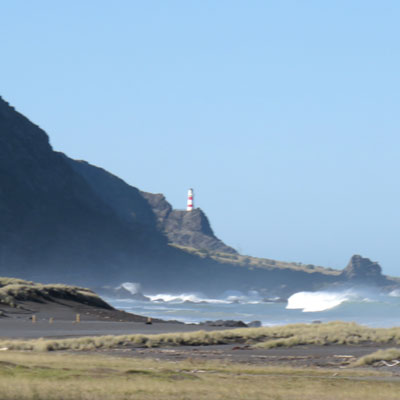 Cape Palliser Lighthouse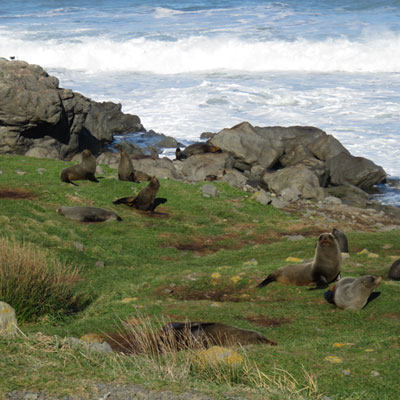 Cape Palliser seal colony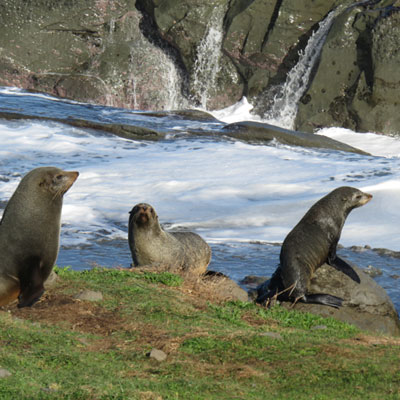 Cape Palliser seal colony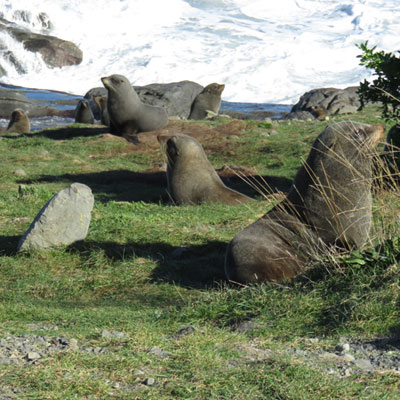 Cape Palliser seal colony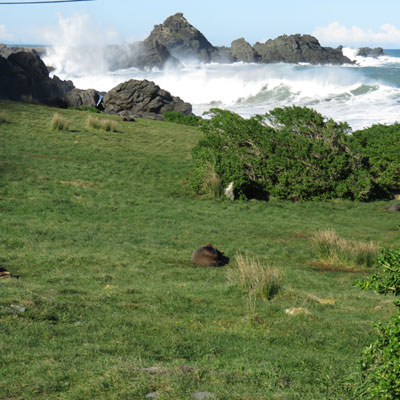 Cape Palliser seal colony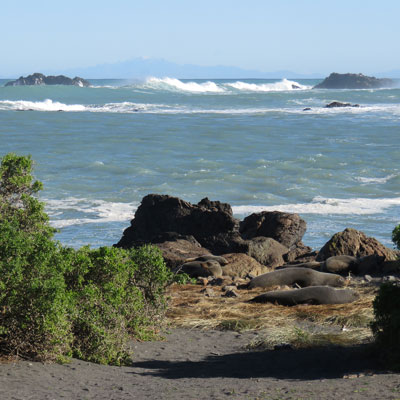 Cape Palliser seal colony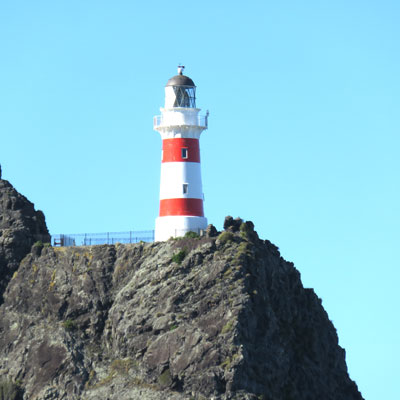 Cape Palliser Lighthouse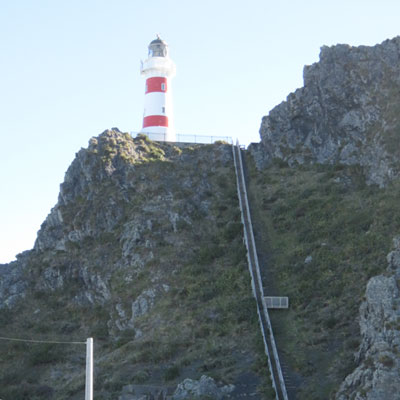 250 steps to Cape Palliser Lighthouse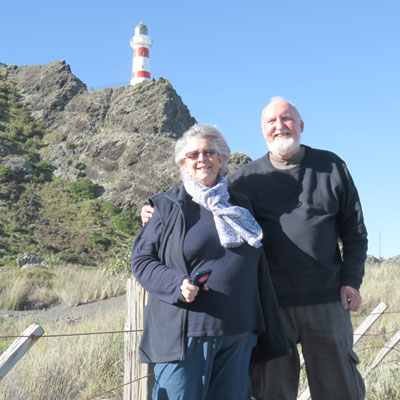 At Cape Palliser Lighthouse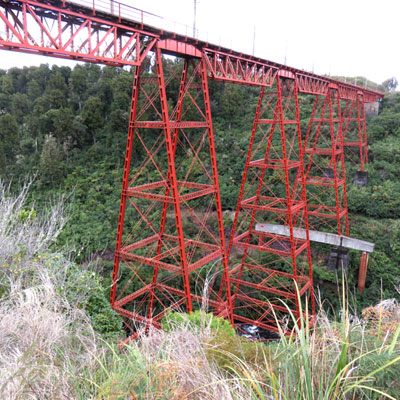 Makatote Viaduct at National Park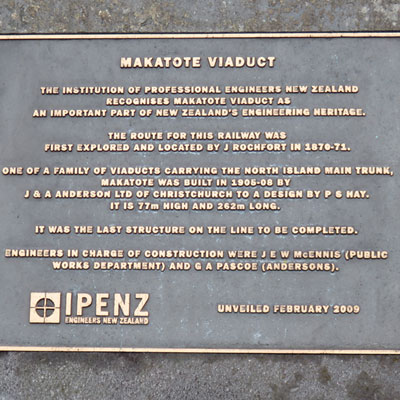 About Makatote Viaduct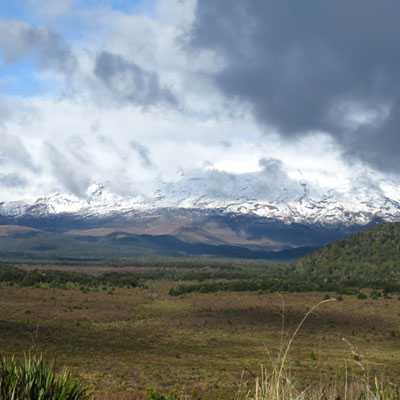 Mount Ruapehu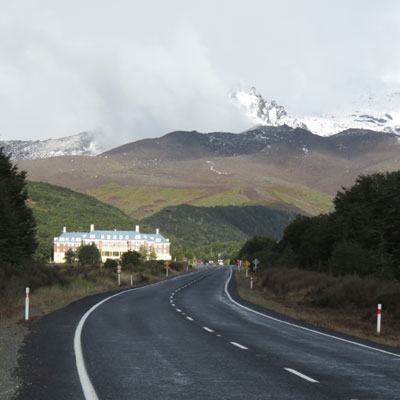 Chateau Tongariro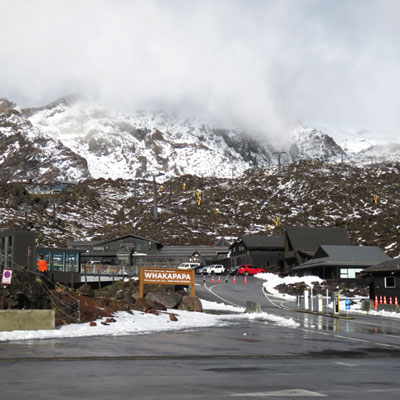 Whakapapa village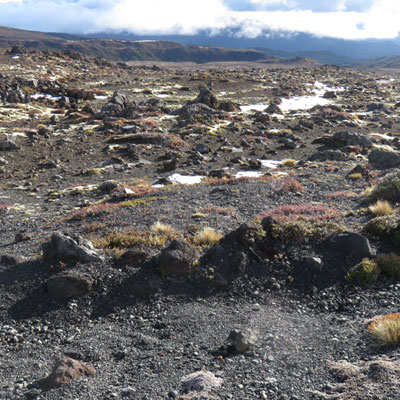 Whakapapa village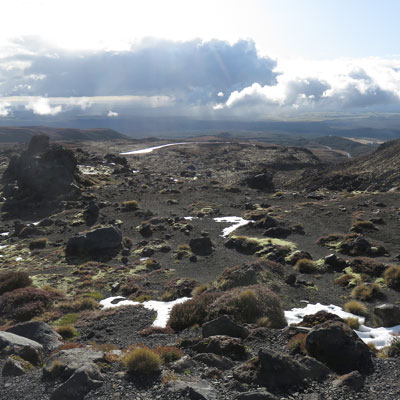 Whakapapa village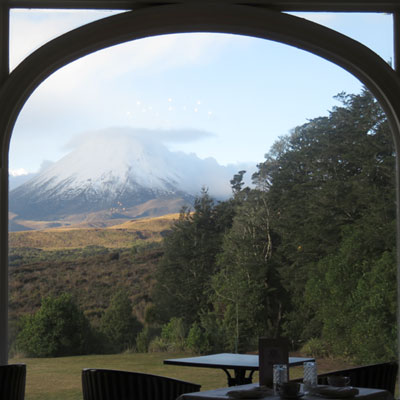 Ruapehu from Chateau Tongariro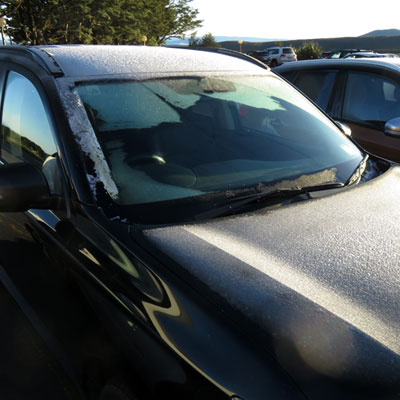 Snow and ice on the Outlander - Chateau Tongariro car park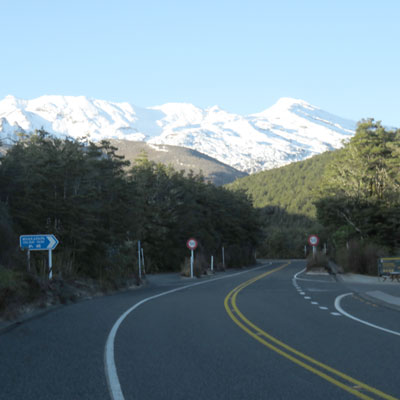 Ruapehu in the morning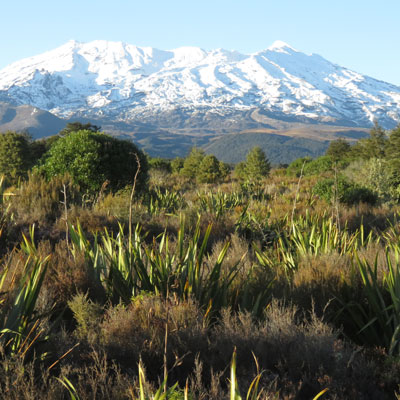 Ruapehu in the morning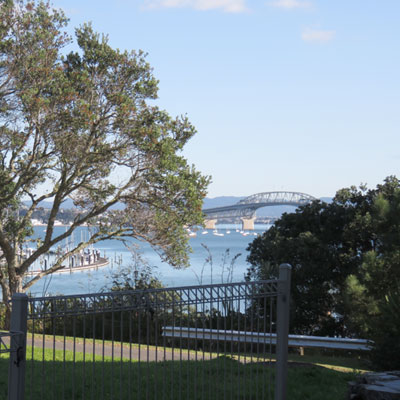 Auckland Harbour bridge from Bayswater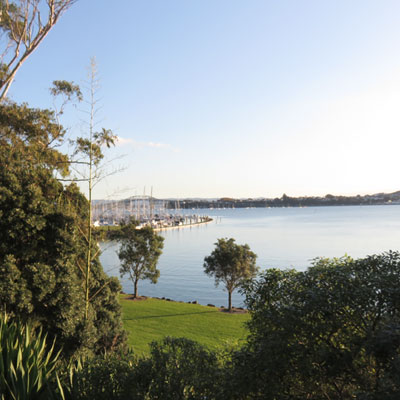 Bayswater Marina

Auckland skyline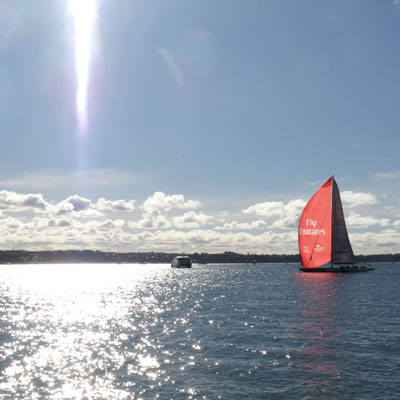 Americas Cup boat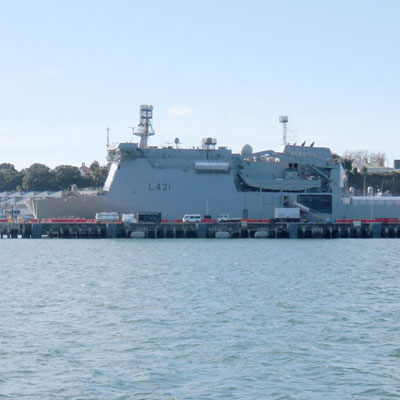 Devonport shipyard